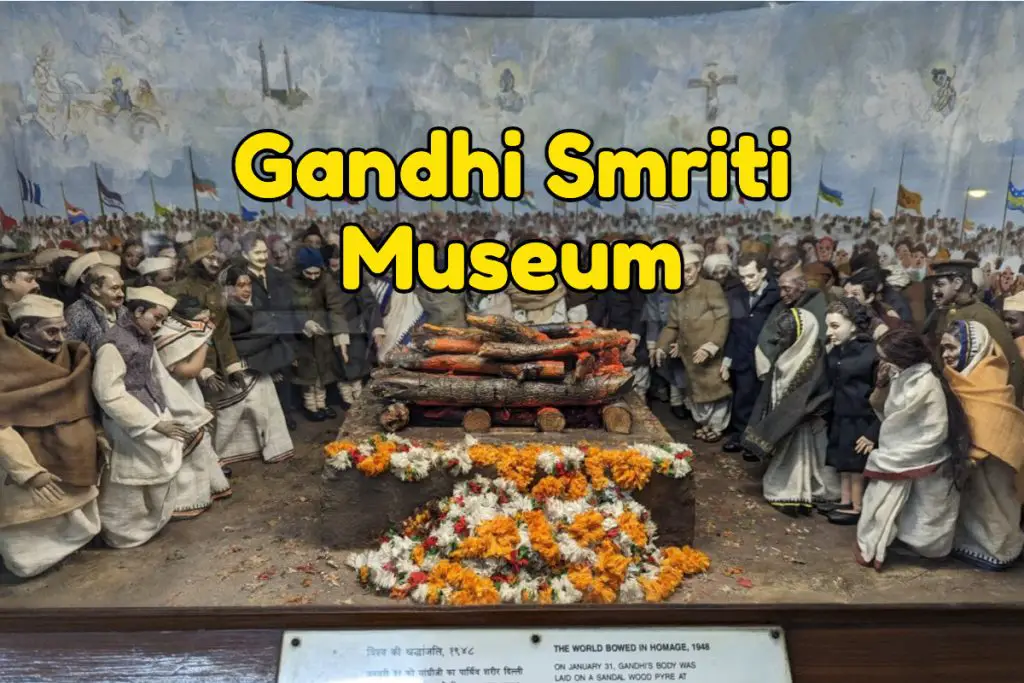 On my varied trips across the world, the name "Ghandi" has been a topic of conversation in a surprising number of countries for his impact on their nation and on the people around him. In India, he was the successful leader of an Indian independence movement against British colonial rule that resulted in India's independence in 1947. Ghandi was a great humanitarian, who spent the last 144 days of his life before being assassinated at this precise location. Ghandi was killed on this property while in prayer. It is here that we celebrate his life and impact on the world, at the Gandhi Smriti Museum.
Who should go to the Gandhi Smriti Museum?
People who appreciate Ghandi's work, people who are curious about Ghandi's life in India, people who like quiet places in a busy city
Who should NOT go to the Gandhi Smriti Museum?
People who like violent wars, people who hate museums, people who don't appreciate Ghandi
How long does it take to visit Gandhi Smriti Museum?
This is a small museum space, the garden will take about 10 minutes to walk through and enjoy, while the museum can take 20 minutes to an hour depending on the person. So about a half hour to 45 minutes is required in total.
Where is the Gandhi Smriti Museum?
Google Maps Address (quick link): Infront of National Defence College, 5, Tees January Marg, near Birla House, Tees January Road Area, Raj Ghat, New Delhi, Delhi 110001, India
The visit to Gandhi Smriti Museum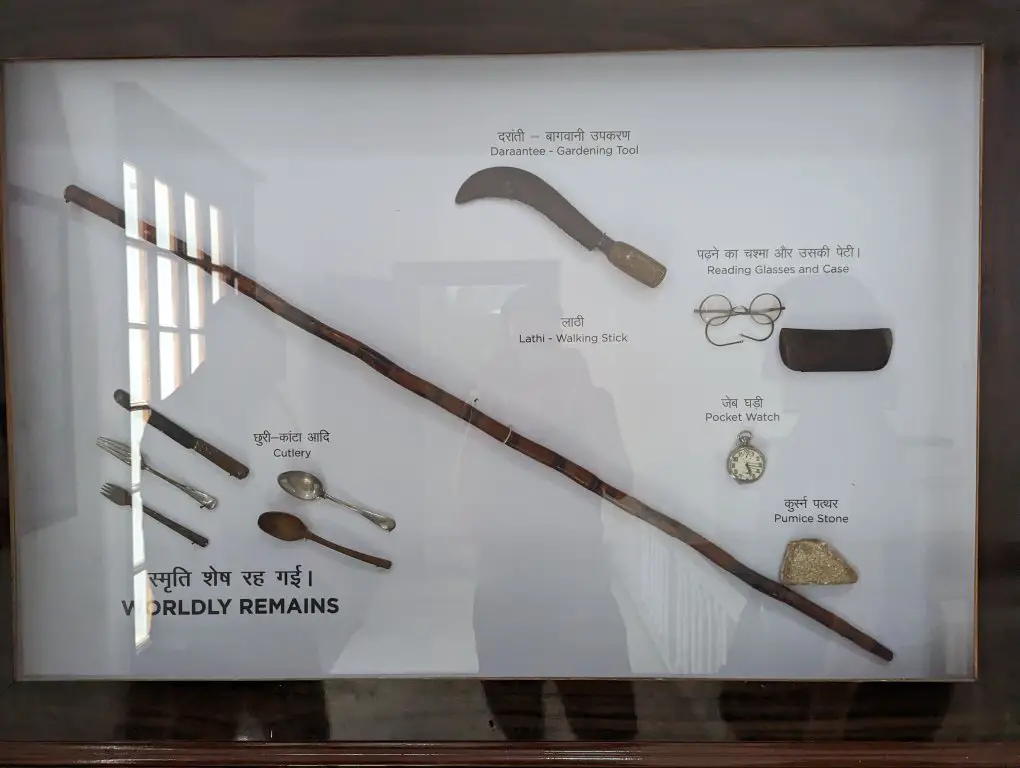 Ghandi's Personal Items
First entering the museum I saw a collection of personal items that Gandhi held with his own hands. It was humbling to think that this generous man's most closely held items were quite simple, and it helped me to gain a perspective of the type of life that Gandhi lived.
The first section of the museum has a few of Ghandi's belongings on display. For example, in this photo, we can see his glasses, his walking stick, his cutlery, a pumice stone, and his pocket watch.
Where Ghandi Slept in his final days
After seeing his meager belongings, we saw where he slept. It would be hard to call the space "his room", instead it was more like a space for him within a larger room that was most likely shared with other important people. As Ghandi said, "Live Simply So Others May Simply Live"
His mattress was on the floor, with an area to write, an area to pray with a window whose shades that are drawn shut. There are pictures of Ghandi around the room, that are now simply a part of the museum.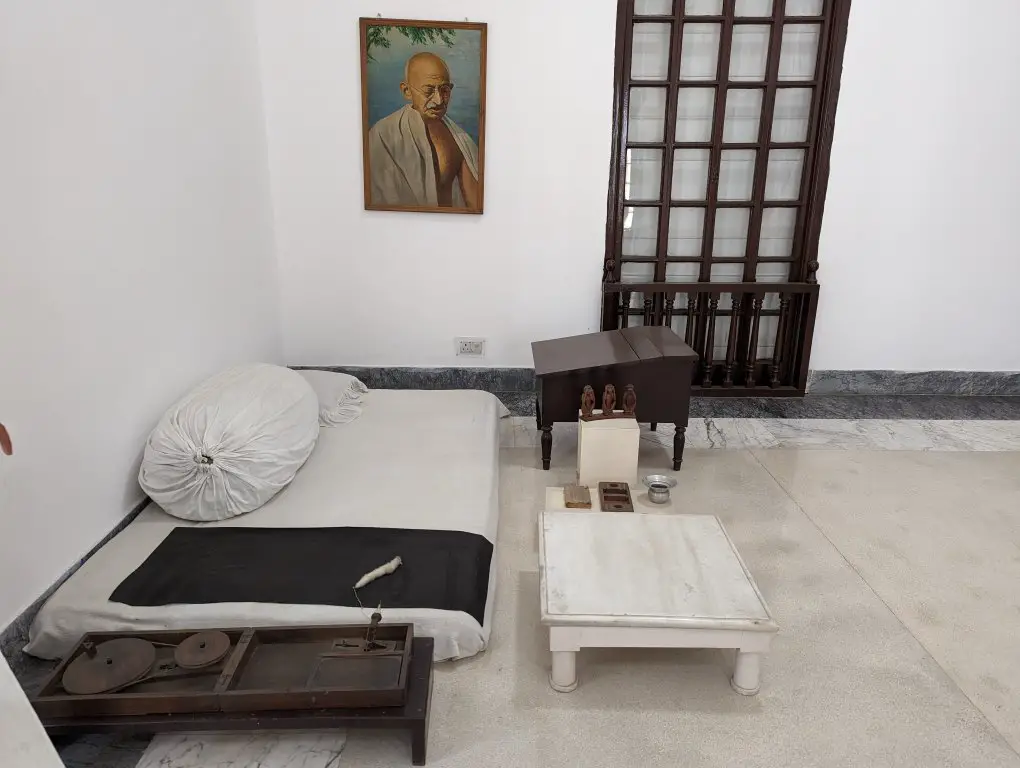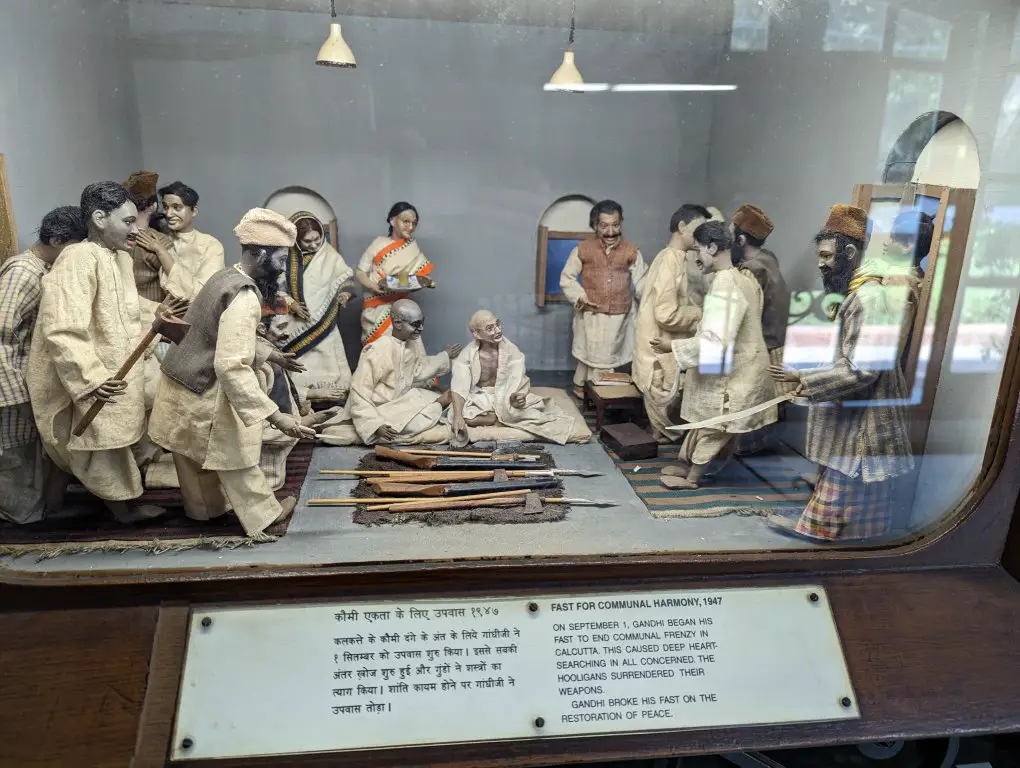 Honoring Ghandi's Life
Beyond this area, within the museum, there are various things to honor the life that Gandhi lived. In this picture we see a scene of Ghandi's life where he began a fast to end a communal frenzy in Calcutta, only to end his fast when there was a restoration of peace.
The life of Ghandi is recognized in this space and provided me with a perspective of the man, prior to the next dark section of the museum's property.
The Garden, where Ghandi was Assassinated
Stepping outside of the walls of the museum leads to a notable path. The path goes through a garden and contains elevated footsteps that represent Ghandi's walk through the property where he was assassinated.
Walking alongside these footsteps, in this garden of peace and tranquility knowing that the person who had such an amazing impact on the lives of those around him was humbling. These are the final steps of Ghandi and I am honored to be able to respect the values that the man helped to spread across the world.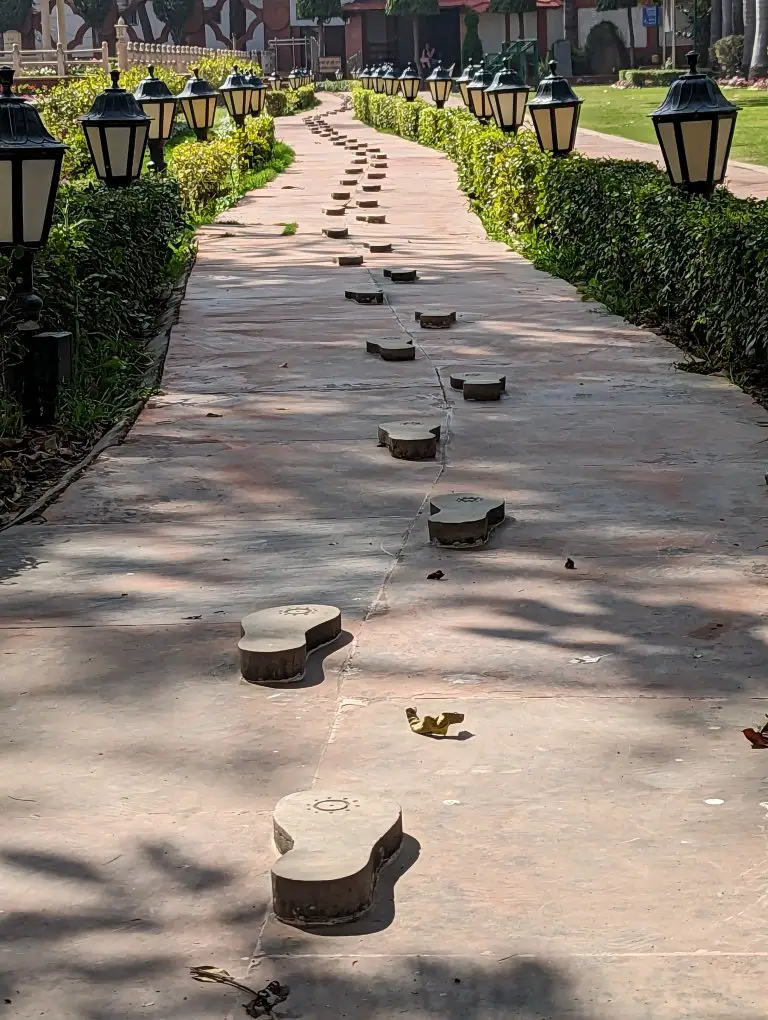 Official statement of Gandhi Smriti Museum
Gandhi Smriti

This national memorial honors the virtues of truth, non-violence, unity, and equality.

The hallowed house, which treasures many cherished memories of the last days of Mahatma Gandhi now forms a part of our national heritage. The walls of the building reverberate with his message, "All men are brothers".

Gandhi's life and teaching have left an indelible mark on human history and the purpose of preserving this memorial is to foster and propagate his ideals.

On the morning of September 9, 1947, Gandhi arrived in Delhi from Calcutta to purge the city of the communal virus and to "do or die". He planted himself alone, amidst the raging torrent and listened to the tales of woe of the embittered and the uprooted. He had stayed here several times in the past but the last 144 days of his life spent here are more important in the nation's history. He has left a rich legacy of speeches and writings.

The epic life of the father of the nation ended here on Friday, January 30, 1948. He fell a martyr to the bullets of the assassin on the prayer ground with Rama's name on his lips at 5.17 pm.

He was the victorious one in death as in life.

Gandhi Smriti Museum
Photos of Gandhi Smriti Museum