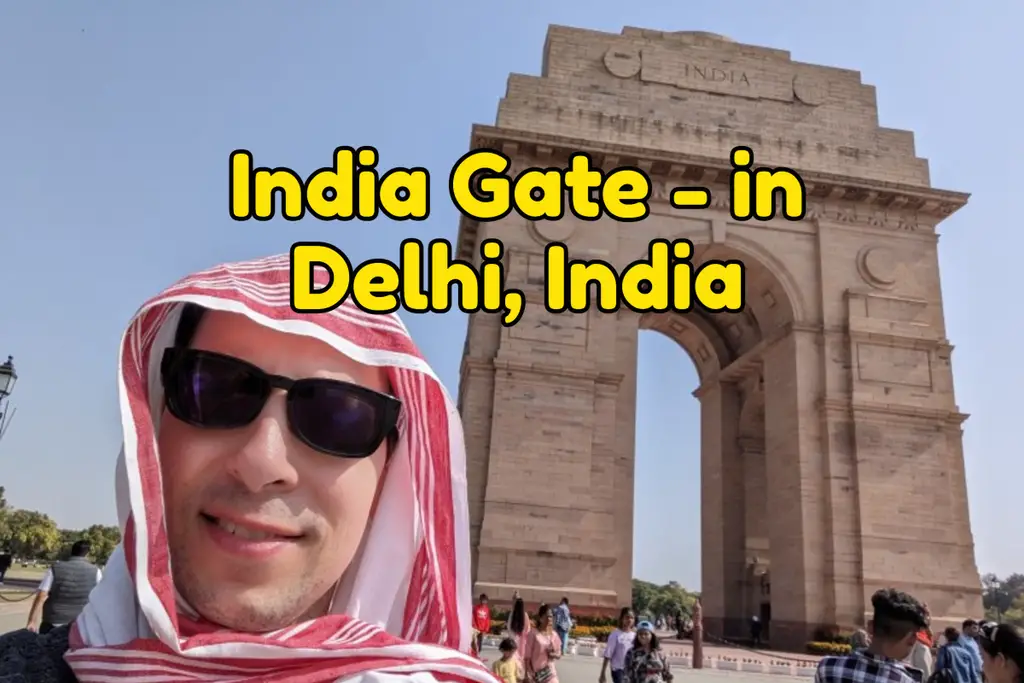 India Gate is a structure in Delhi India, built by the British, to honor the 84,000 soldiers of the Indian Army who died between 1914 and 1921 in the First World War and the Third Anglo-Afghan War. Visiting this structure today is simple, but understanding and observing everything this India Gate has to offer requires some additional attention and insights.
How much time do you need to visit India Gate?
You will need about 20 minutes to walk around the area and take in all 3 sights – the gate, the statue, and the view.
Where is India Gate in Delhi? Google Map Link
Who should go to India Gate?
People who like learning about World War One and the Third Anglo-Afghan War, People who enjoy symbolic architecture, and People who have extra time in Delhi India.
Who should NOT go to India Gate?
People who see India Gate from a distance and think that is enough, People who want to avoid being in the sun any longer, and People with too much on the itinerary for Delhi already
Visiting India Gate by Foot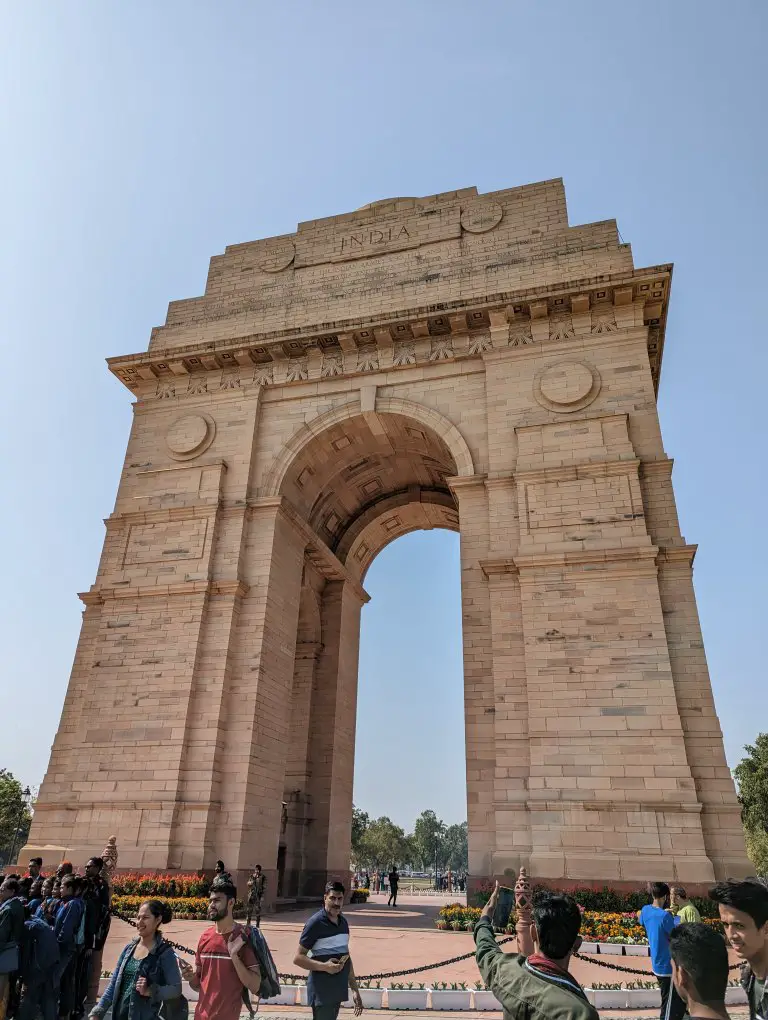 Walking up to India Gate I was aware of the constant flood of people from either side of me. Lots of people walk up to this Memorial building and you are just part of the crowd. Despite the number of people I oddly did not feel crowded or in anyone's way. It can be argued that you can see this India Gate by simply driving by it. However, I found that getting up close to it was worth that little bit of extra time because I had a chance to learn about its history and about what it represents. Walking right up to and under the monument puts things into perspective, it is huge!
The India Gate acts similar to a tomb of the unknown soldier, it represents a gravestone for Indian soldiers of World War One and Third Anglo-Afghan War who died and whose bodies were lost or were unable to be identified. Inscribed on India Gate is a list of 13,000 Indian martyrs who perished without a grave in the war, but is also intended to represent all 82,000 Indian soldiers who died in the war. It is gently guarded by smiling, but well-armed men.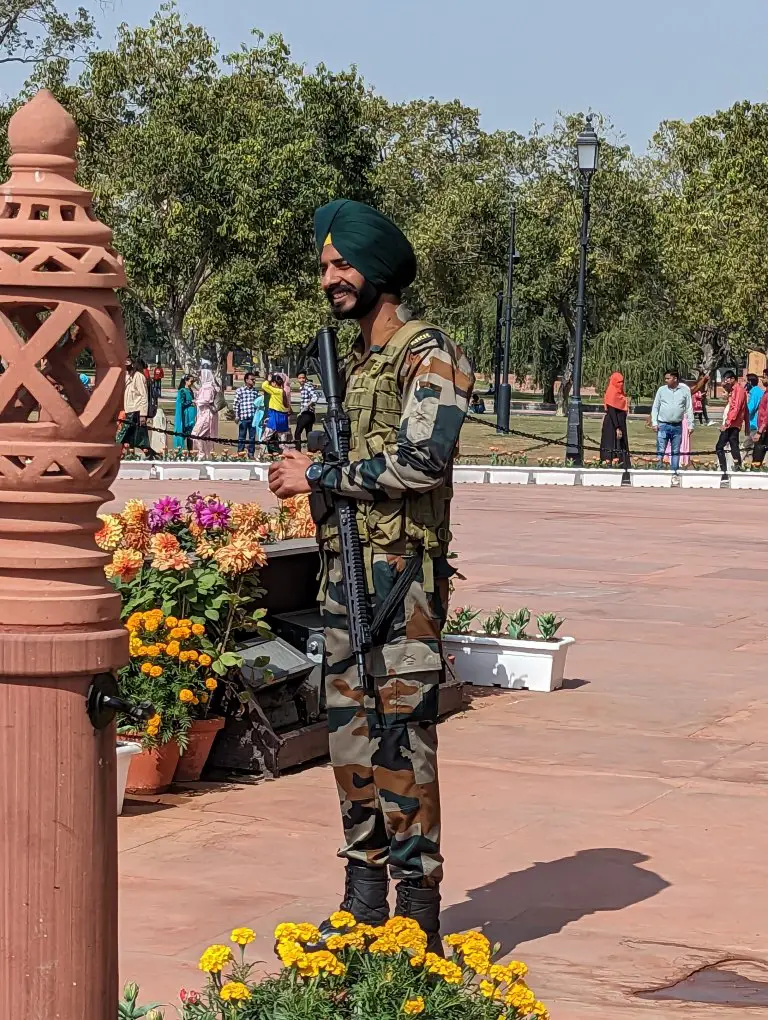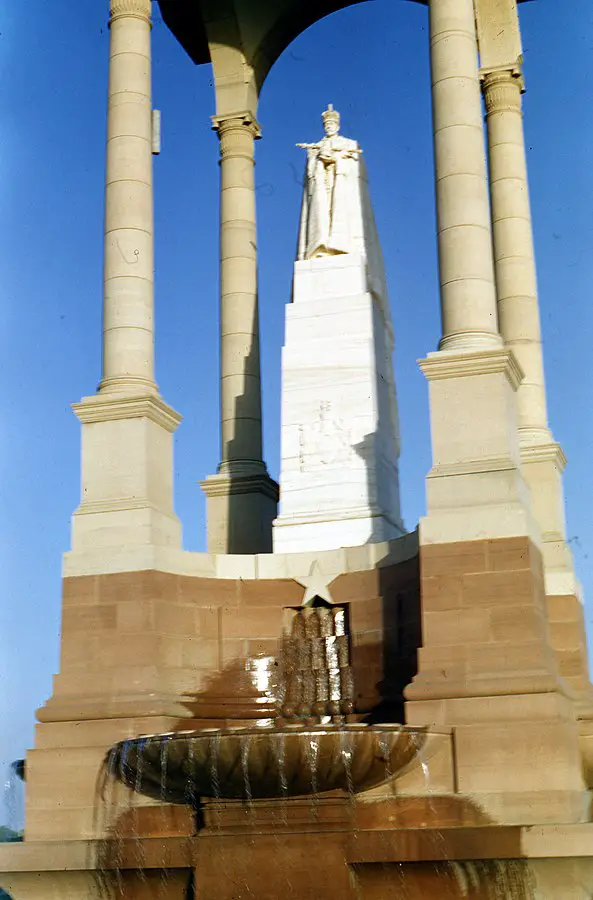 Nearby there is a canopy that originally had a statue of King George the 5th, which was installed 6 years after India Gate was created. Since it backed the British Empire, it became a target for activists who were against British colonization the statue was eventually removed and the canopy was empty for years until they put a new statue of Netaji Subhas Chandra Bose there instead. He was a fierce nationalist dedicated to India's independence, mobilizing Indians against British rule. While his methods and alliances (with the Japanese army for example) have been debated over the years, his legacy remains a subject of discussion and interpretation. So perhaps the statute will change again over time.
Takeaways from visiting India Gate
Seeing India Gate up close had an impact on me. Learning about why the India Gate was established in the first place helped me to get curious about India's Involvement in World War 1.
I was also able to see the view from the front of India Gate is a view that I will think of fondly in the future.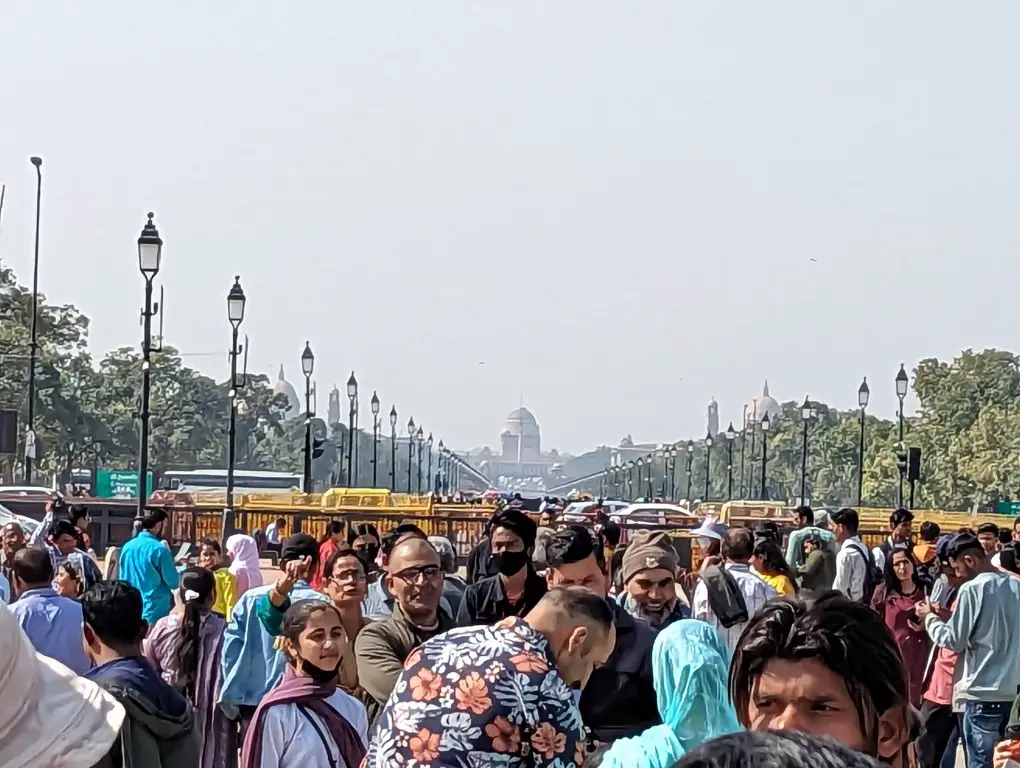 Photos of India Gate – Delhi India