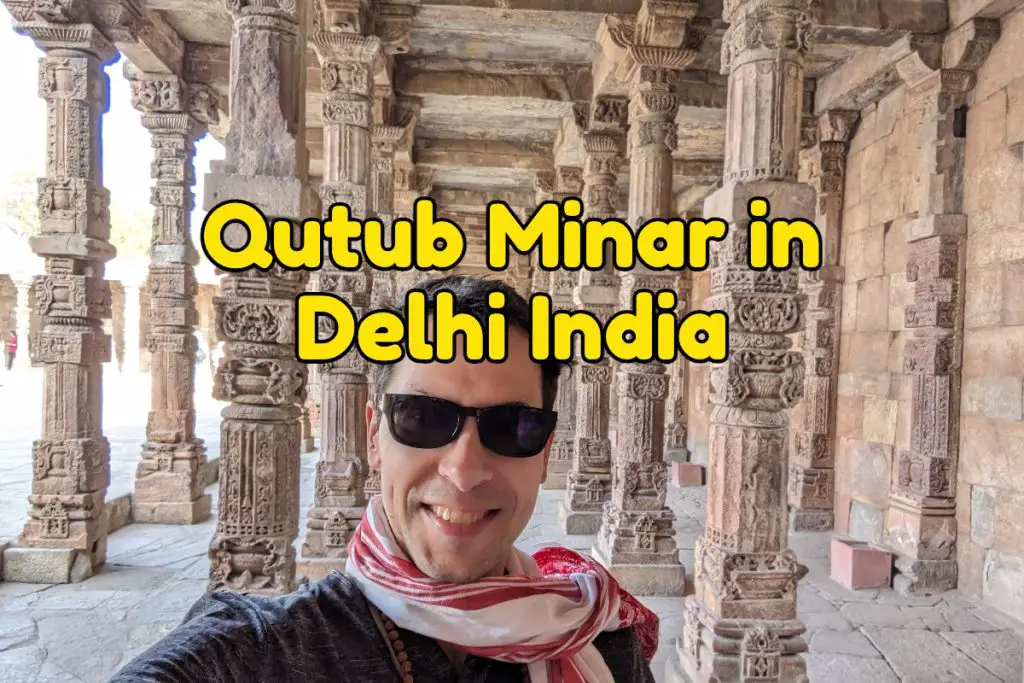 Qutub Minar is a tall tower in Delhi India, that is surrounded by other structures in various state of being finalized. No further work is being done on the structures, but you can tell by the tombs, the mosque, the start of a British structure directly on the property that this was a special place to a lot of people and perhaps it is a place that will be special to you by the time you've completed your visit.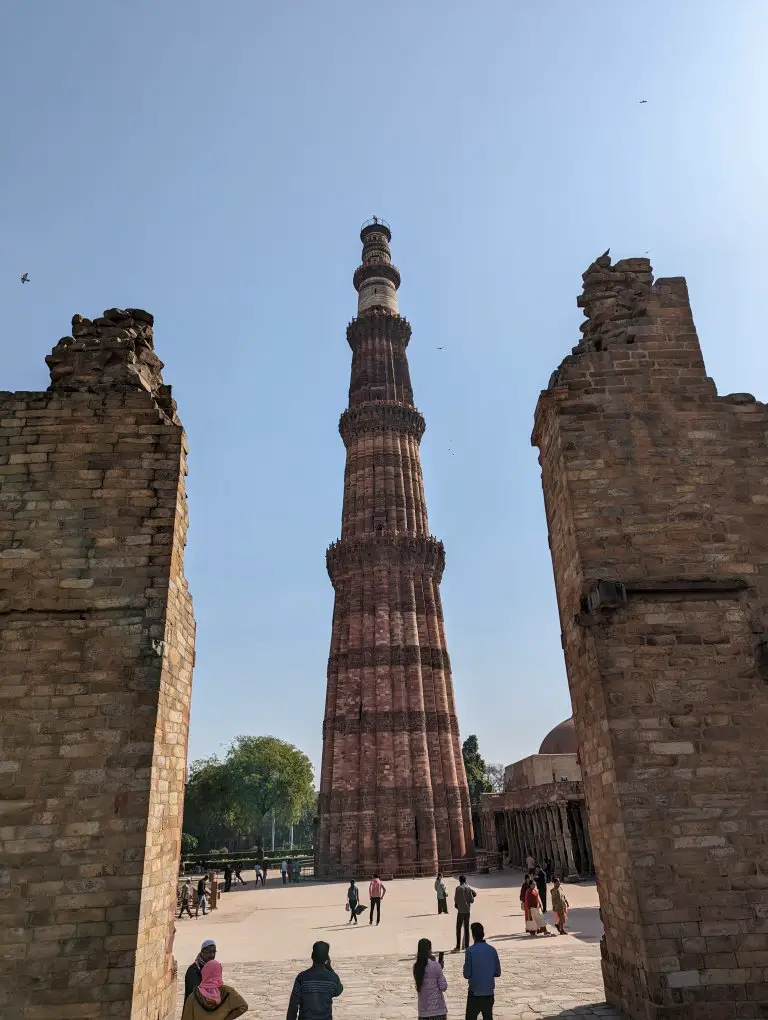 Who should visit Qutub Minar?
People who like ancient structures, people who appreciate architecture – especially mixed architecture between cultures, people who have extra time in Delhi.
Who should NOT visit Qutub Minar?
People short on time, people who don't want to be exposed to the sun, people who hate architecture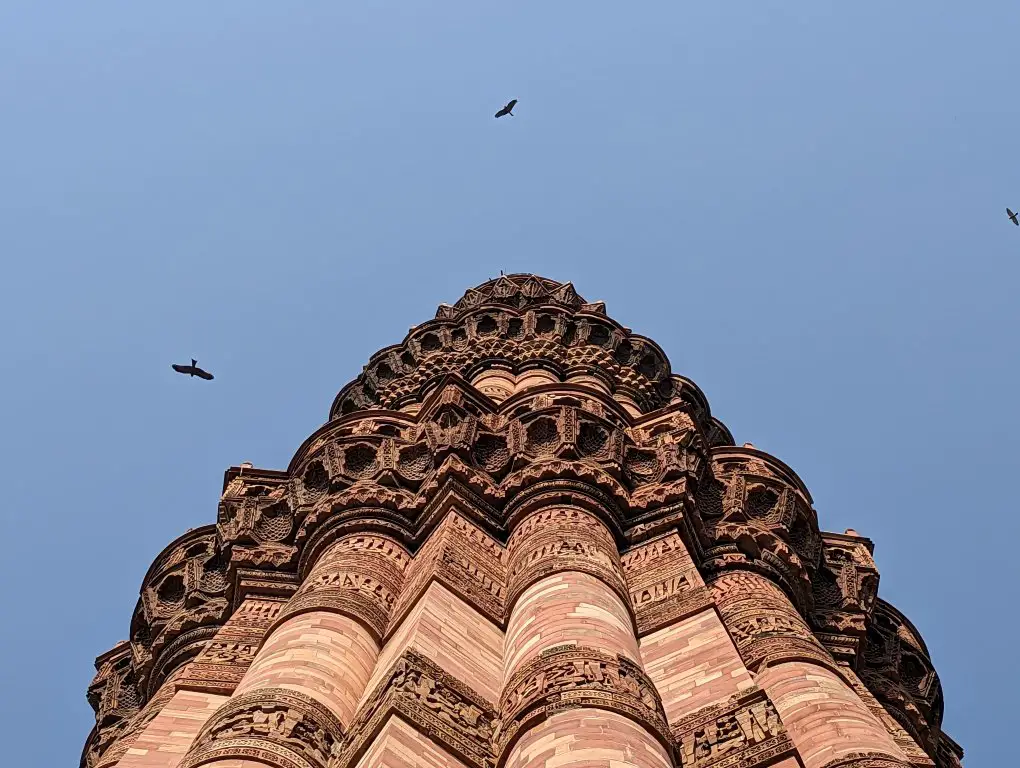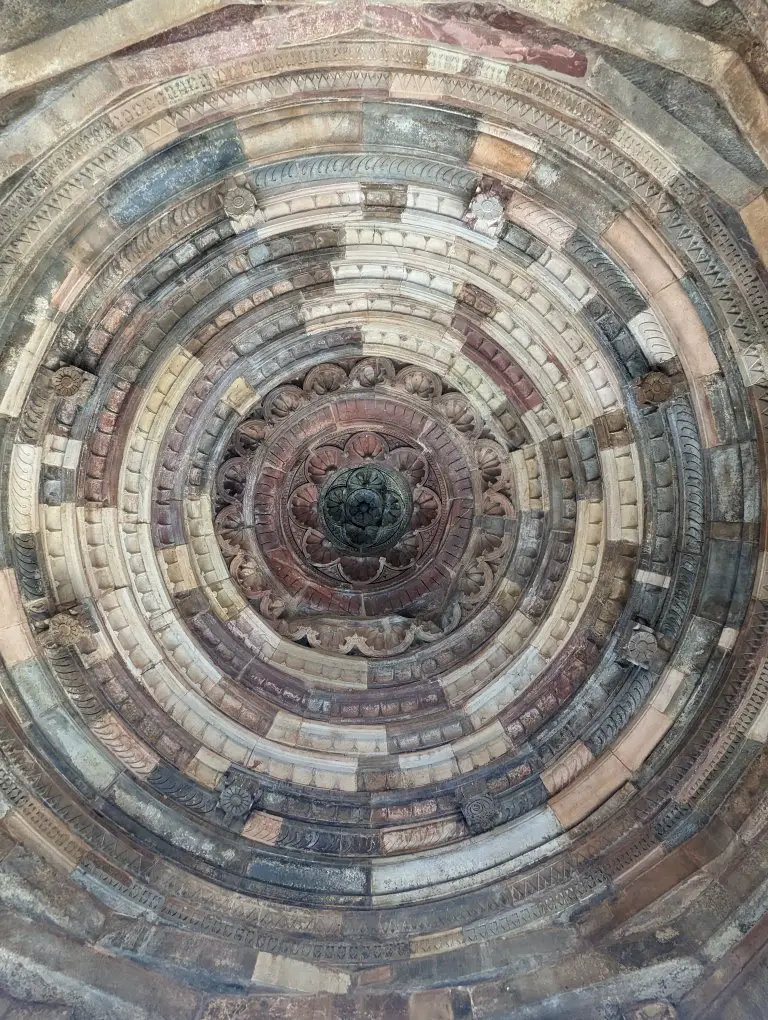 How long do I need to visit Qutub Minar?
A proper visit should last about an hour, a bit more if you choose to walk around the property in full and take your time to appreciate the details of the site, or if you choose to pray at the mosque.
What is Qutub Minar?
Qutub Minar is a Unesco world heritage site that appears as a gigantic, red sandstone tower with architectural fusion of South Asia and Islamic architecture. The single tower is surrounded by other ancient structures as well, some structures are simply ancient ruins – each are interesting but few can be explored.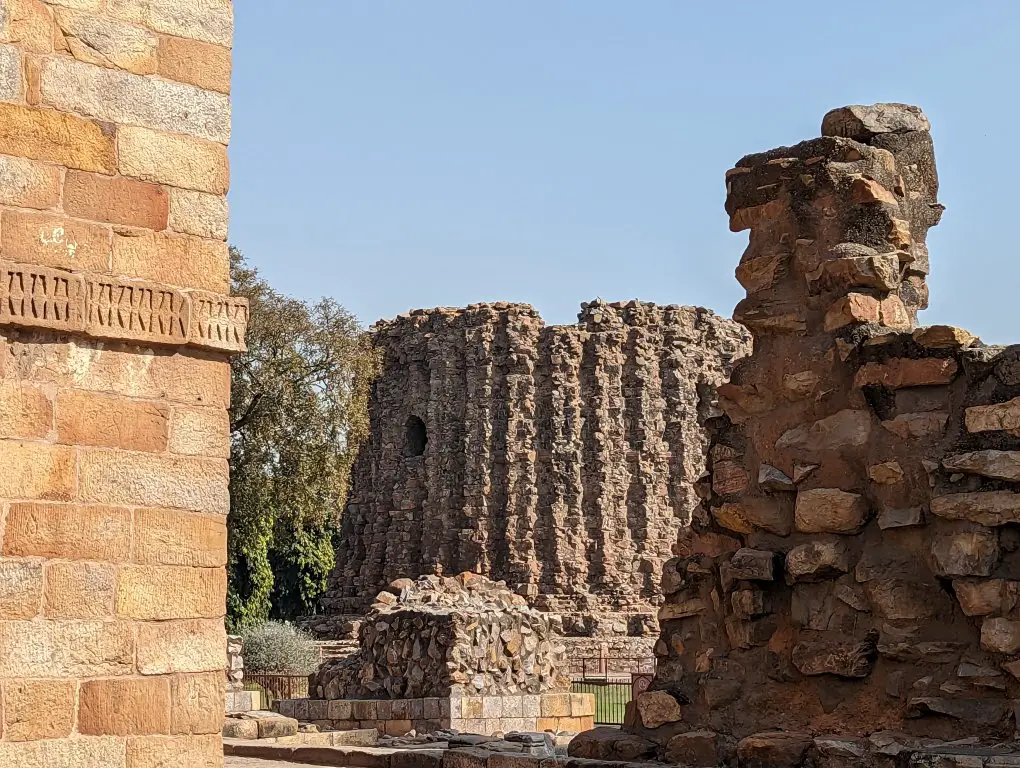 Why is Qutub Minar special?
Qutub Minar is notable structure because when construction began in 1199 AD, it symbolized a significant era in Indian history when Islamic rulers established their rule in northern India. On the property are a few structures including a mosque. The tower itself has intricate carvings sculpted into it, mainly depicting scenes from the Quran as a form of decoration.
What is a visit to Qutub Minar like?
When you walk through the stone gate to enter the property of Qutub Minar, you immediately see the giant pillar in the distance. At first it feels far away, and you're unable to fully see the details of it. As you get closer the special, artistic features of the tower come more and more into view and you can see that at each level of the tower, there is actually a balcony area for people to stand on and look out. Of course, you will not be climbing the tower and you will see nobody on those balconies but it's interesting! For some reason, birds are attracted to the top of the tower and circle around the top of the structure, adding to your awe when you view it from it's base.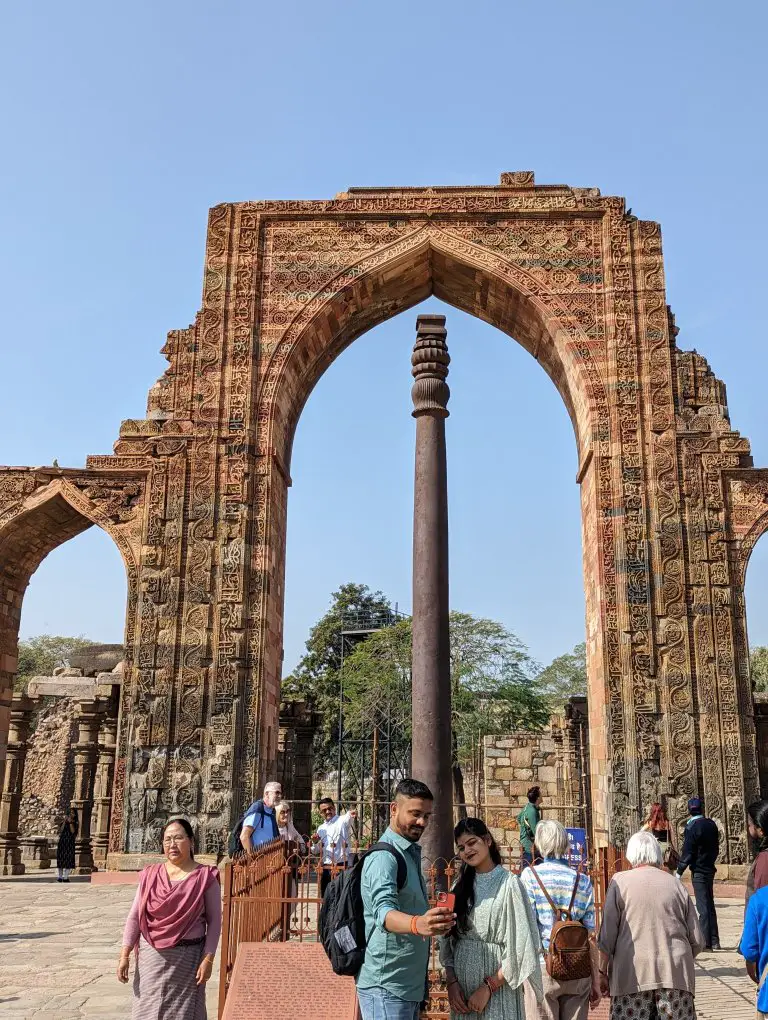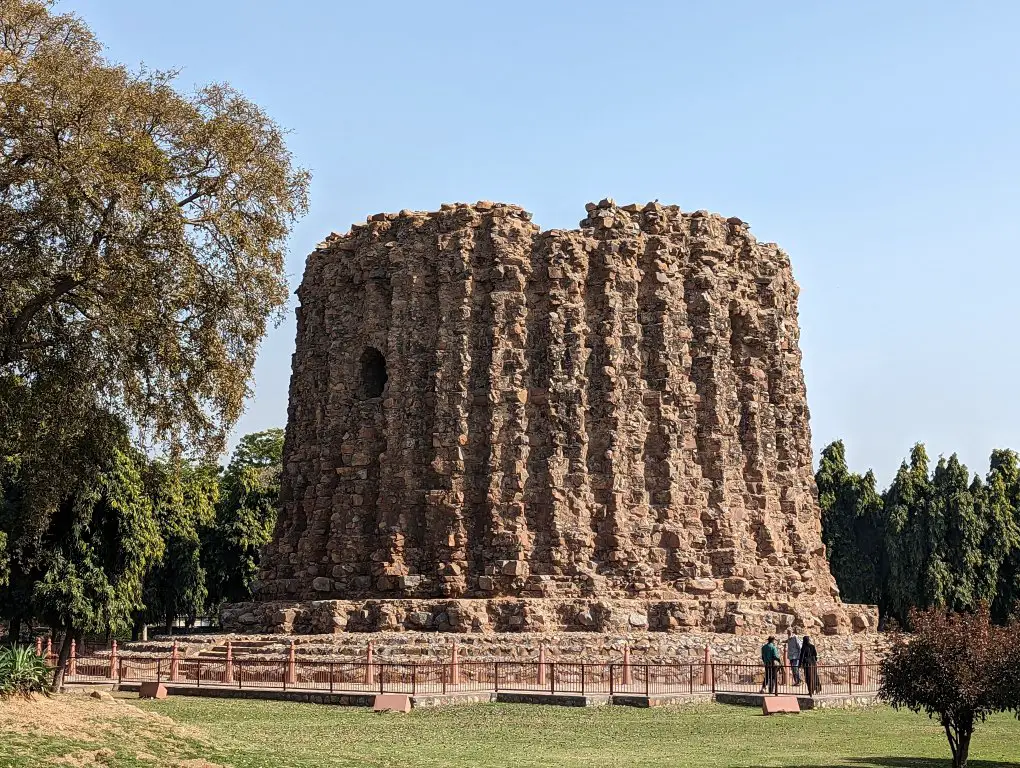 The tower is highlight, but it is not the only thing to see here. In fact, I thought that the other structures on the property were more impressive artistically. The other structures included 3 tombs, a mosque and second tower made of iron in the 5th century BC that is completely resistant to rust.
Pictured here, is an unfinished structure that was intended to celebrate the military victories of the Khalji dynasty. Unlike the other buildings, we are not able to enter this structure but we are able to walk around the outside of it to appreciate the design of it.
Take-aways as a Tourist
What Qutub Minar represents to me is a generation of people creating something that they hoped would be everlasting and a reminder that they existed, were rich and could afford to build it. Moreover the 3 tombs on the property that had the fabulous artistic islamic inspired architecture made the visit more worthwhile. So if you're in town, and it's not too hot, go check it out!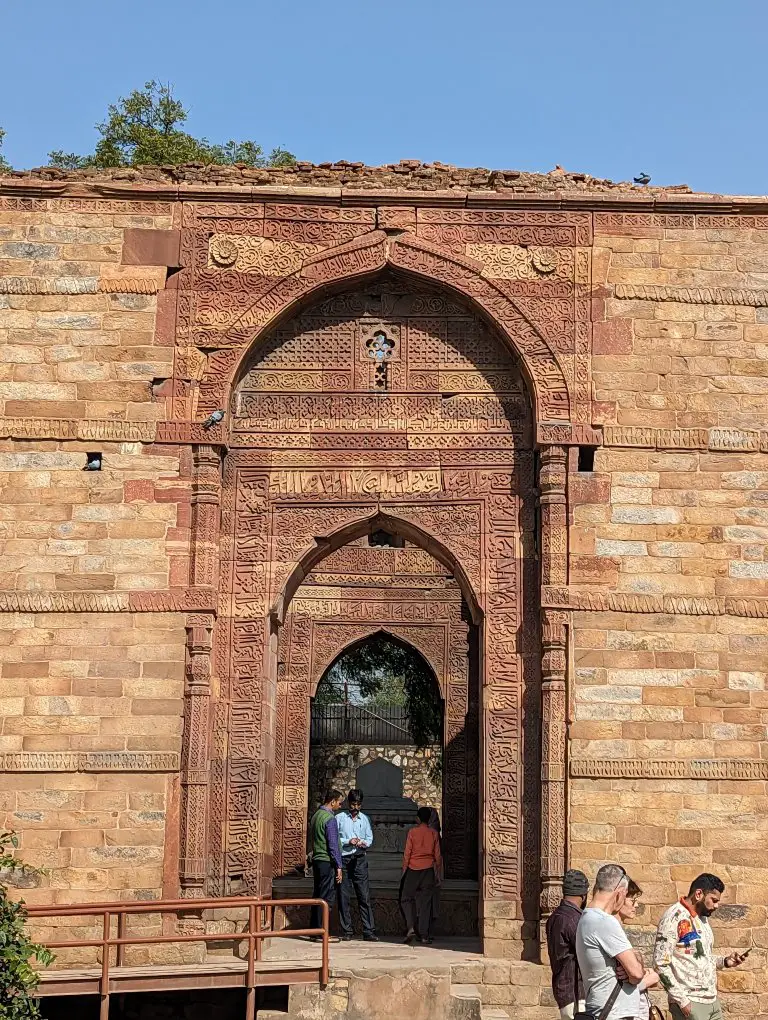 Pictures of the Tombs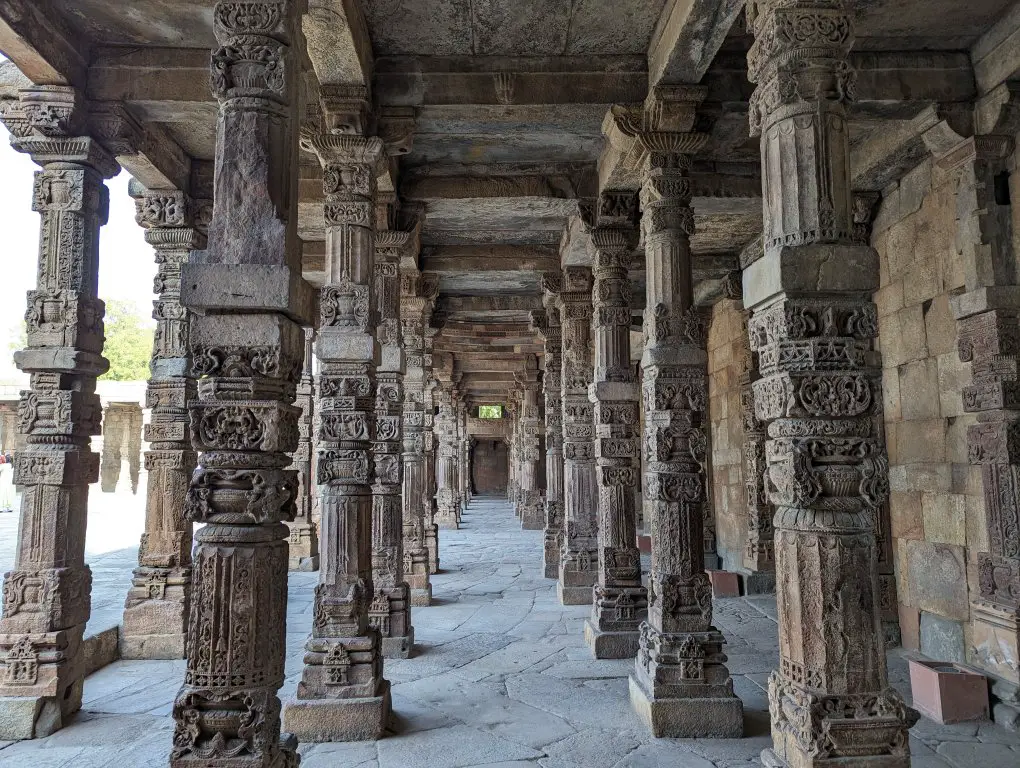 Pictures of Qutub Minar Property