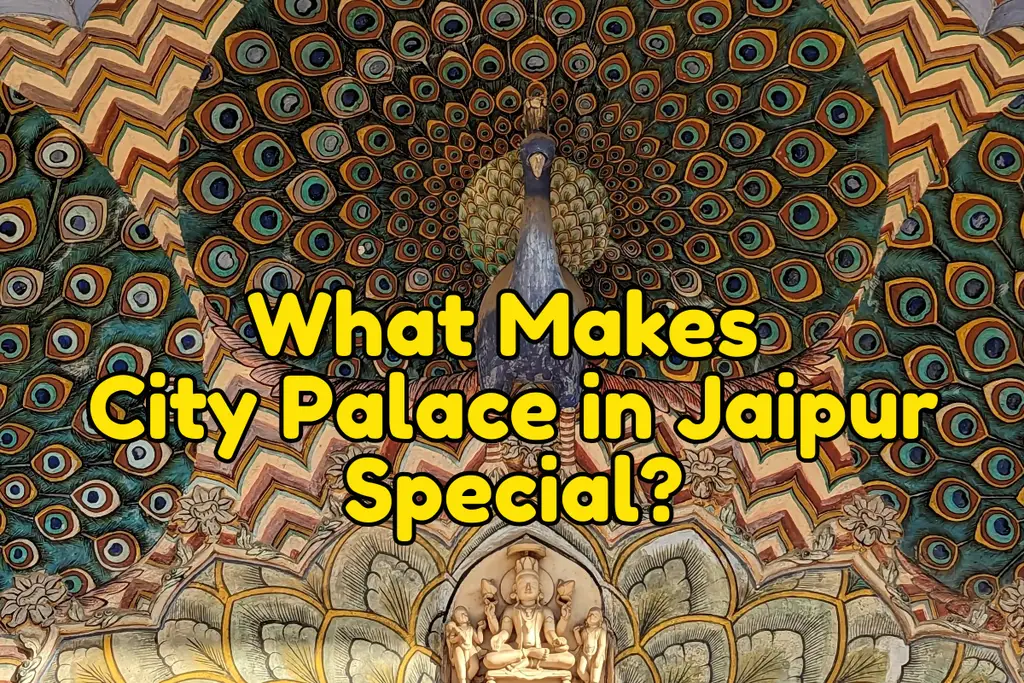 What made the City Palace in Jaipur so amazing to see was the fact that it was never damaged by a war which meant that the phenomenal tile work, courtyards, and architecture, plus the building never damaged nor destroyed since it was first built in the 1700s. Moreover, the royal family that established the city of Jaipur still lives there, meaning portions of the palace are entirely off-limits during your visit. The City Palace was HUGE with a ton to explore and it was well worth the visit.
Quick Location: Gangori Bazaar, J.D.A. Market, Pink City, Jaipur, Rajasthan 302002, India
How much time do you need at the City Palace in Jaipur? Roughly 3 hours are needed
What's nearby the City Palace in Jaipur? The astrological observatory
Should I go to the City Palace in Jaipur? Yes. You will enjoy architecture, amazing tile work art, and many large and small courtyards.
Ultra amazing tile work of the City Palace in Jaipur
Reflecting on my visit to the City Palace, one thing stands out. The masterclass tile work! I found myself shocked when I first laid my eyes on it and needed to take some time to properly appreciate the phenomenal craft work. Simply I needed to digest what my eyes were seeing. There were peacocks with a full, vibrant representation of their expanded feathers, geometric designs, and floral patterns. I learned that colorful tiles were made from ceramic, colored glass, or semi-precious stones and I felt that they added an excellent contrast to the traditionally sandy color of the buildings and the surrounding area. It was like nothing else I had seen in India.
Some pictures below to give you an idea as the tile work that I saw in the City Palace of Jaipur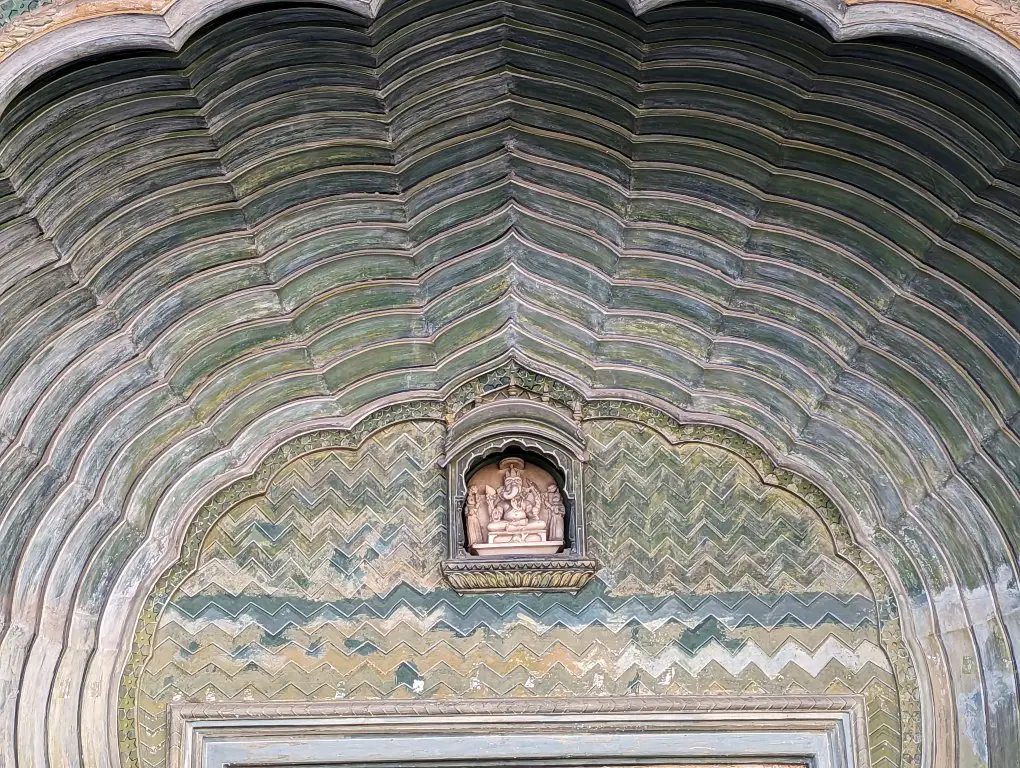 The Architecture of City Palace in Jaipur
As a visitor to the palace, we immediately notice the large, grand-styled buildings, the open-air areas, the domes, and the arches incorporated into the entire palace. We learned that the architecture was an interesting and harmonious combination of influences, specifically, we were looking at Rajput, Mughal, and European architectural elements all combined. Since the palace was so large, the various areas were significantly unique. There was a gorgeous, pink open-air building that was an impressively large pavilion that had domes within it with fantastic arches leading directly to the outside. Oddly the variation in architectural styles actually felt natural, as if it was flowing together just perfectly.
Architectural Pictures of the City Palace in Jaipur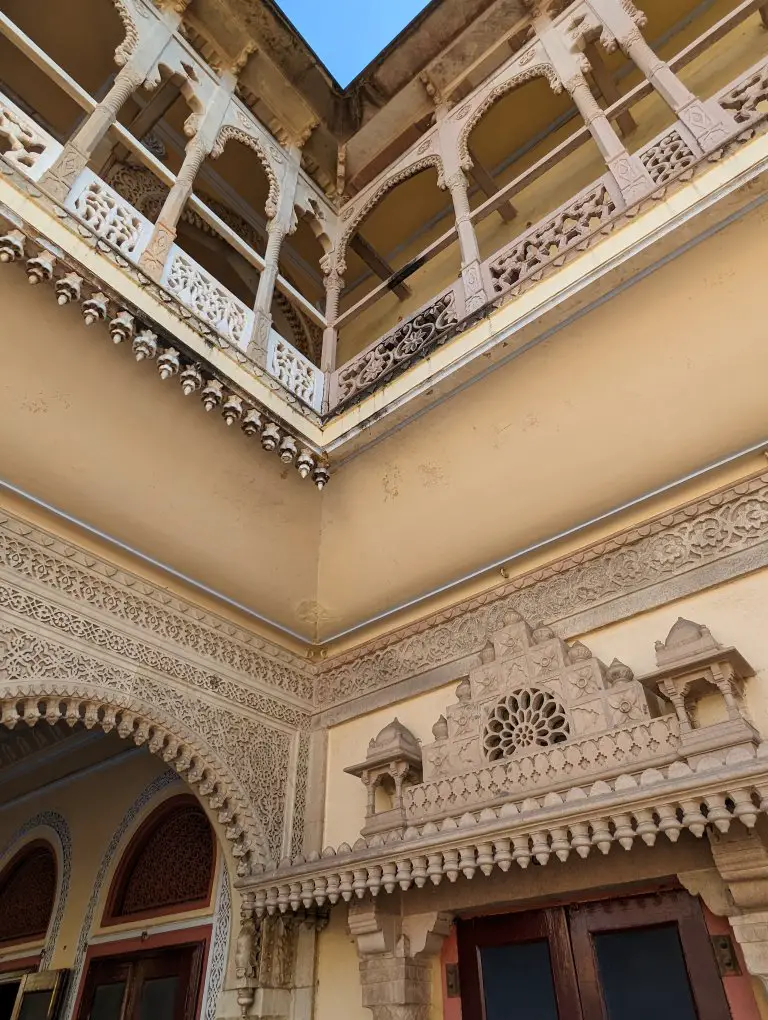 Courtyards of the City Palace
There are 4 main courtyards in Jaipur's City Palace, but there are several smaller courtyards within the complex as well. I believe that it's a running theme because of the desire for the royal family to have good airflow through their buildings. In India, in most of the structures that I saw, there were many features specifically designed to promote cooling people down and these courtyards offer a place to enjoy outside as well as promote wind going through their buildings. Some courtyard pictures are below.
Courtyard photos in City Palace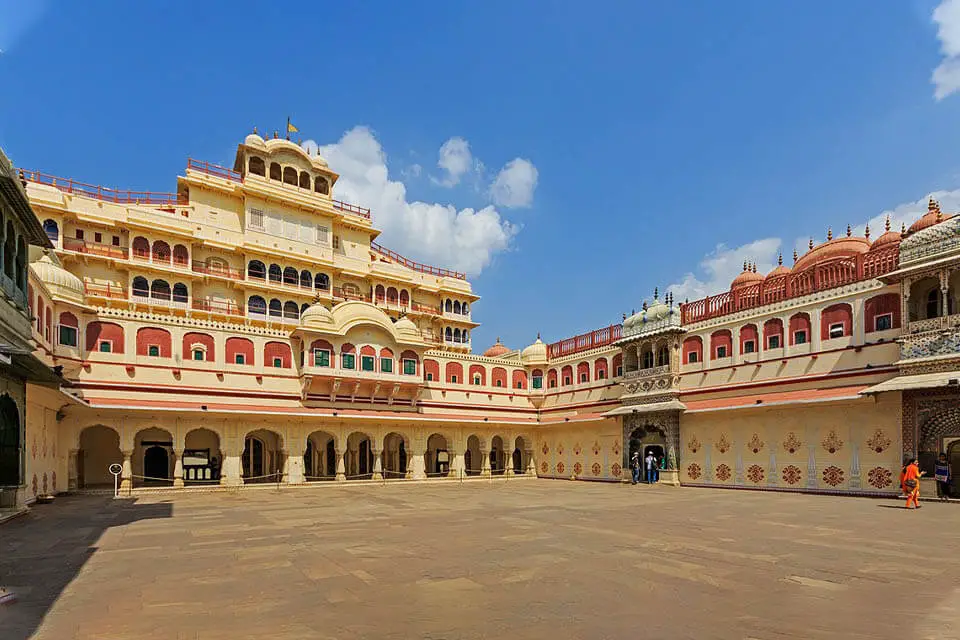 City Palace Takeaways
The Palace was HUGE with amazing art and architecture! In particular, the tile work is of a quality that I have never seen before, and having visited a lot of similar structures around India I was still impressed with the City Palace in Jaipur. I do recommend going to it to people who are visiting Jaipur. If you want to learn more about it, I recommend reading the Wikipedia article on it, it is quite thorough.