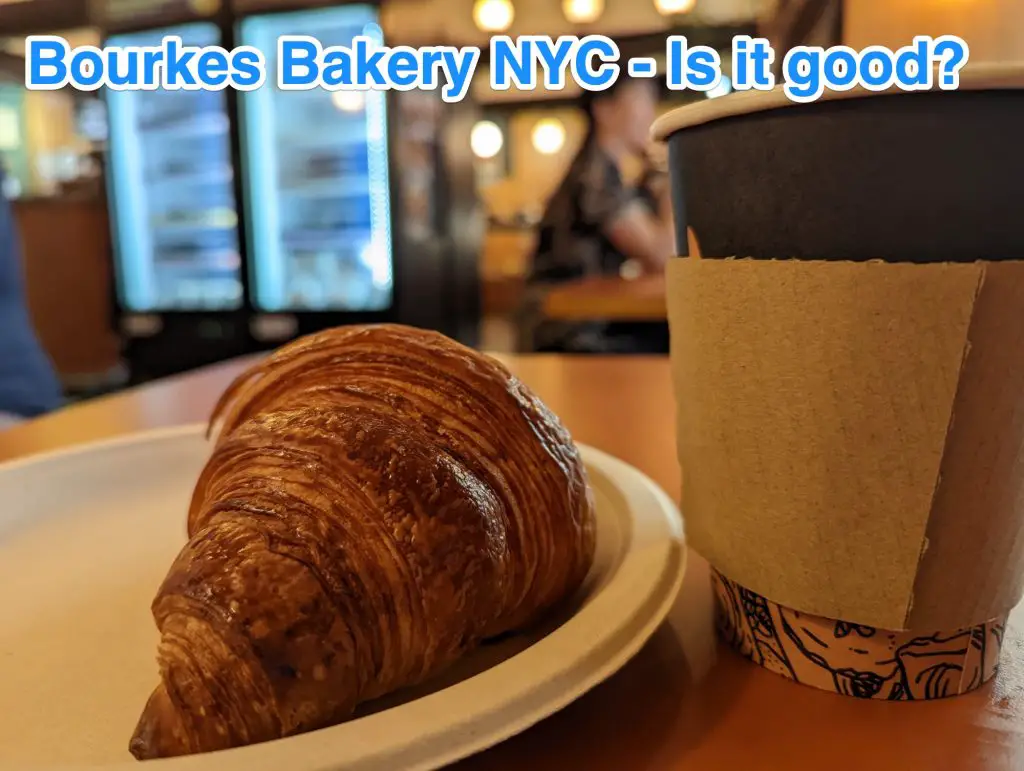 New York City's Bourkes Bakery was recommended to me when I was discussing with a friend that I wanted to get a nicer than usual croissant and coffee on the morning of my birthday.  They strongly recommended going to this bakery despite having never been there themselves, so I would be breaking new ground for my group.
Nomad Location: https://goo.gl/maps/Gc284hFZMFRmY1mh7
Site: https://www.bourkestreetbakery.com/
The question I asked was why is this place considered so great if nobody I knew had been there yet?  It's because this bakery began in Australia and the owners moved from Australia to New York City to open their first USA location, which was quickly followed by a number of their bakeries springing up through the city.
They highlight their coffee and their unique baked goods like cacio de pepe buns on their website.
When I am checking out a new place I especially enjoy ordering the standard non-fancy dish. I do this because if the bakers can make a good ordinary dish, then I would expect their more specialized goods to be more attractive for a second visit.
Entering the bakery it was a small place with a couple of tiny tables in the corner.  Looked like a classic NYC bakery which sometimes means that the quality of the food speaks for itself, and other times means that they are just a regular standard bakery.
I ordered a croissant and coffee.  It looked pretty good but unfortunately, I would not recommend it either.  While I am not a foodie, I know what I like.  The croissant had a harder-than-expected outside and the inside lacked flavor.  I was shocked.  Ok moving to the coffee.  The coffee was ok.  But ok is not what I was expecting based on how they advertised themselves.
So for me, Bourkes Bakery was a bust!  Nobody was more disappointed than me.
Have you been there?  What did you think?  Should I go back and order something else?
There's a lot more to do in NYC than this bakery.