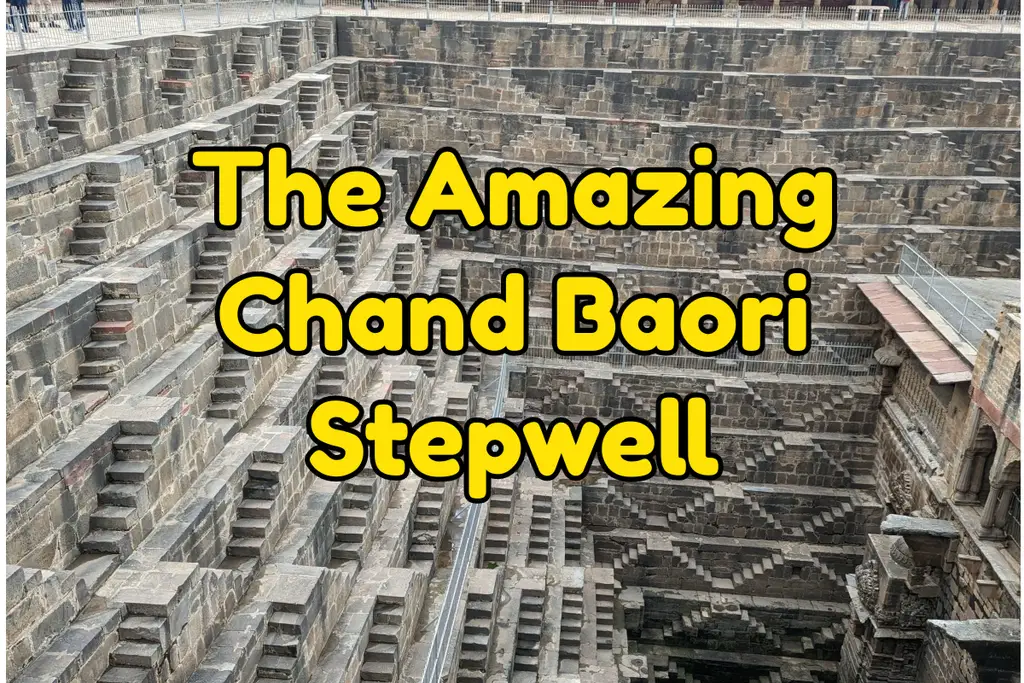 Chand Baori is a remarkable and unique stepwell located in Abhaneri, a small village of India in the state of Rajasthan. A visit to this stepwell will take approximately 20 minutes, so while I recommend this stop, I also suggest that you have other motivations for passing through this region. One suggestion is to make this a stop when you are driving from the Jaipur to Ranthambore National Park.
Location: Chand Baori, Stepwell. Abhaneri, Rajasthan 303326, India
How to Get to Chand Baori: It is located about 2 hours from Jaipur by car
Time Needed for a visit: 20 minutes
Chand Baori – what the visit is like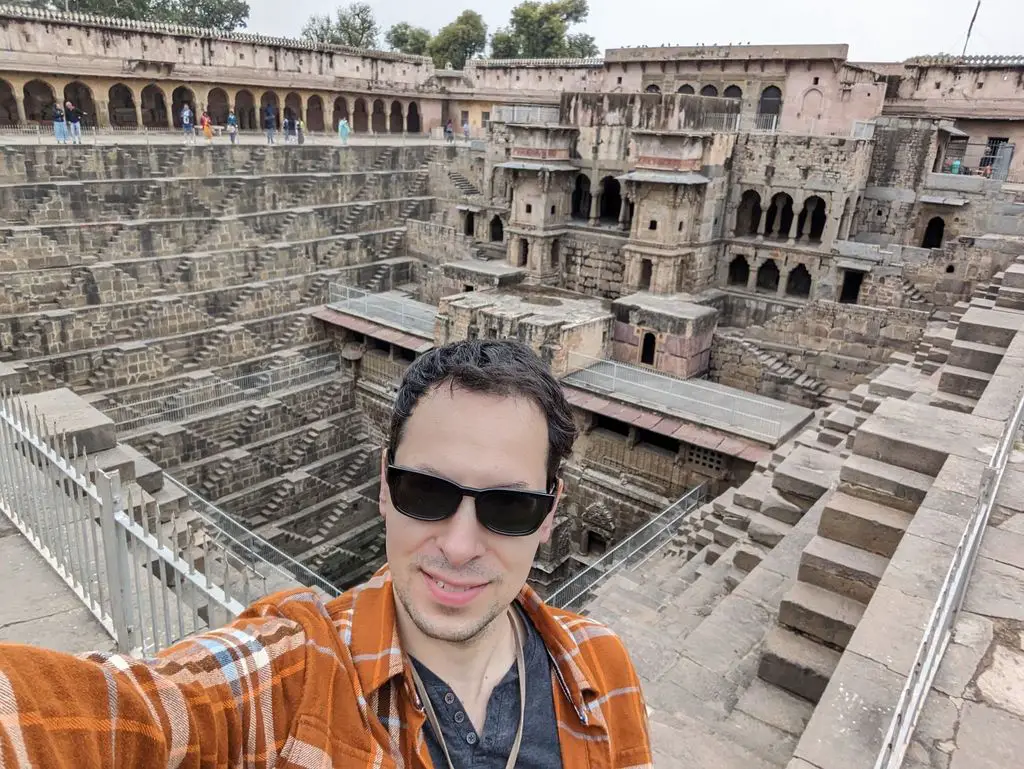 My visit to Chand Baori was simple. We parked the car and walked in, there were only a very few people viewing it due to both the speed at which you will complete your visit and the fact that it is not a convenient place for many tourists to go. It felt special just being there and learning about how people would have stayed cool in the 9th century by hanging out at Chand Baori, going into the cool water and ascending the steps to get out. It must have been similar to hanging out at the mall in the 90s or any modern community pool. It was a place to gather to catch up with friends while attempting to avoid the blistering heat of the day.
Chand Baori – History of the Stepwell
This stepwell was built in the 9th century by King Chanda, and it is one of the largest and deepest stepwells in the world making it quite a spectacle! It has 3,500 steps arranged in a photogenic geometric pattern, and the stepwell descends downward about 65 feet (20 meters). At the bottom is a pool of water that is intended to remain cool even during the hottest months of the year. Personally, I would not go into the water today. Besides not being allowed to, I could only imagine that it is quite dirty.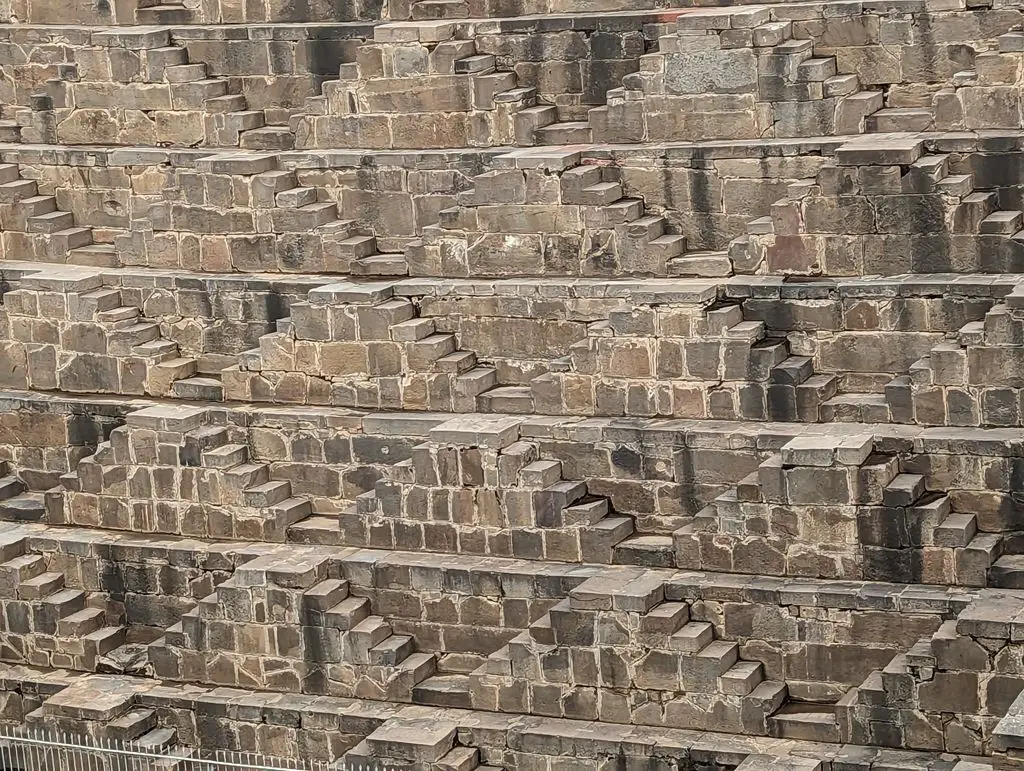 The Stepwell – Is it worth a visit?
What makes Chand Baori so unique is its intricate design and beautiful carvings. The walls and pillars of the stepwell appearing at the upper ground level are adorned with intricate carvings depicting Hindu gods, goddesses, and scenes from everyday life. The symmetrical layout of the steps and the precise geometric patterns on the walls and pillars showcase the skill and craftsmanship of the artisans who built it. As a result, Chand Baori is simply a masterpiece of Indian architecture and a worthwhile visit.