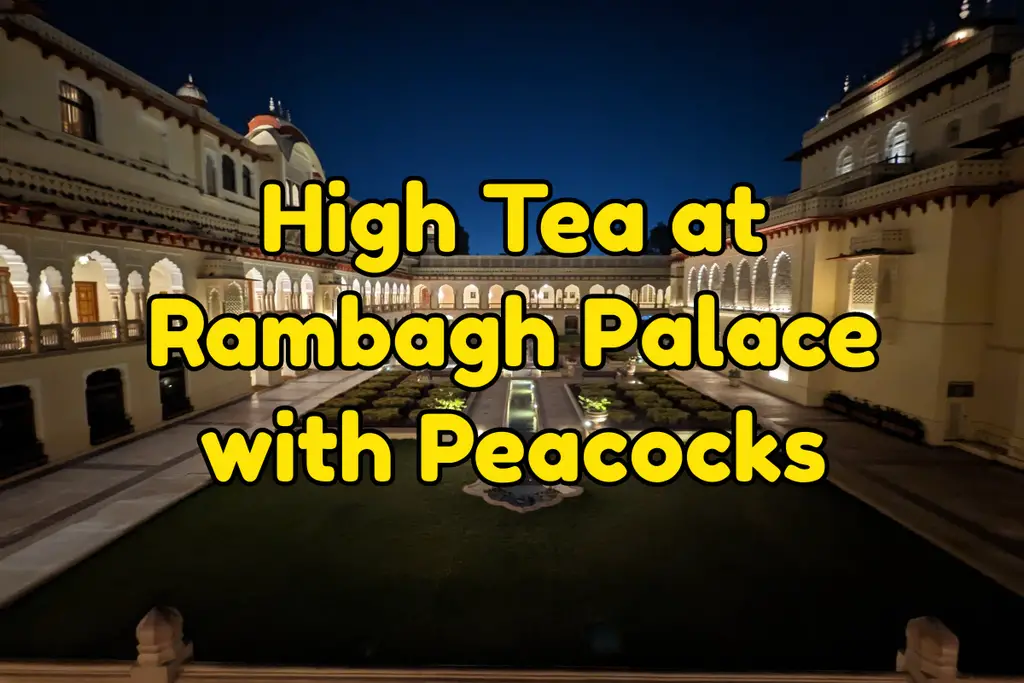 High tea at Rambagh Palace in Jaipur is an excellent way to experience the luxurious and opulent lifestyles of India's royal families. Today it is a high class hotel that still maintains the beauty of the palace, including the surrounding gardens (with peacocks) and pathways as well as the more public rooms throughout its estate. In fact, walking around inside the palace is quite interesting as they still have most of the original art on the walls and the architecture and lighting is quite impressive.
If you are researching India, then check out my other articles on what to see while in India
The high tea is served both outside (with peacocks) and inside, giving you the option of where you'd be most comfortable. The outside is where the action is. Outside there are peacocks walking around and through the tables which are staged with an excellent garden view while being surrounded on three sides by the grand palace building.
Google Maps Quick Link: Rambagh Palace – Bhawani Singh Rd, Rambagh, Jaipur, Rajasthan 302005, India
How to get there: From Jaipur India, get into a cab and direct them to Rambagh Palace
Rambagh Palace High Tea – Food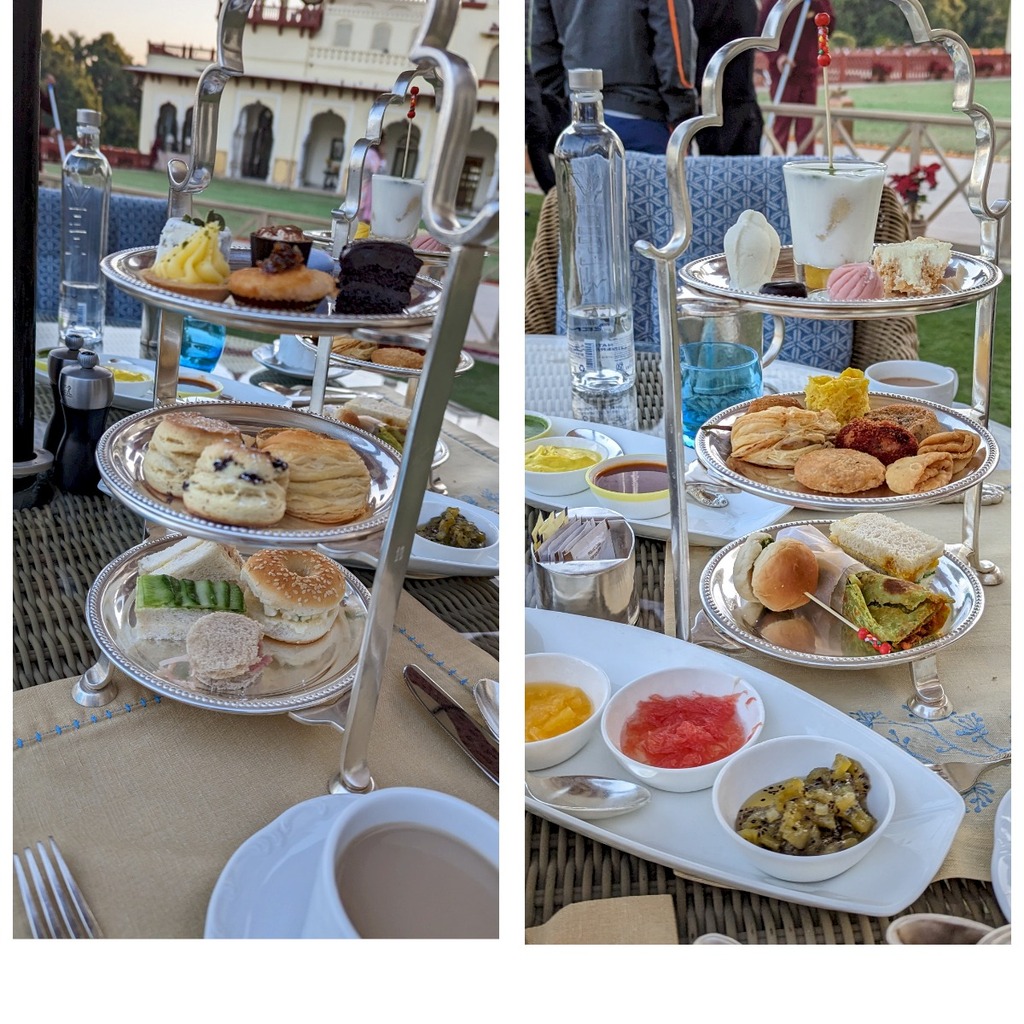 During the few courses of cute little British and Indian savory and sweet snacks perched upon the classic 3 tiered high tea trays. Highlights of the Rambagh Palace high tea include delicious finger sandwiches, scones with clotted cream and jam, petit fours, with other delectable treats.
This is paired with your choice from a wide selection of teas with moderate and peaceful entertainment, often a small group of singers. Over the course of the meal, this small group rotated out and another group eventually took their place some singers, some musical instrument.
Was it good? The vast majority of the served items at Rambagh Palace High Tea were very good. There was a great mix of classic British style high tea snacks and India high tea items that were more experimental and mostly wonderful to snack on.
The Peacocks at Rambagh Palace High Tea
Peacocks sold the experience to me. My wife researched where to get high tea in Jaipur and naturally the added experience of sitting near peacocks became the highlight attraction. You can get high tea in many places but where can you get high tea with peacocks walking around the high tea tables? Rambagh Palace, that's where!
As we sat down to eat, the peacocks did indeed walk alongside us but even more surprising was that they appeared to be uninterested in the treats that we were served at the table! They just strutted confidently through the tables, stopping every now and then to fluff their feathers. They appeared all nonchalant, as if they were too cool to actually be there or recognize our existence. This made them the perfect animal companions for high tea. Plus you get that wonderful moment hitting you every now and then, oh my god there is a peacock right there!
All in all, I would totally recommend it!