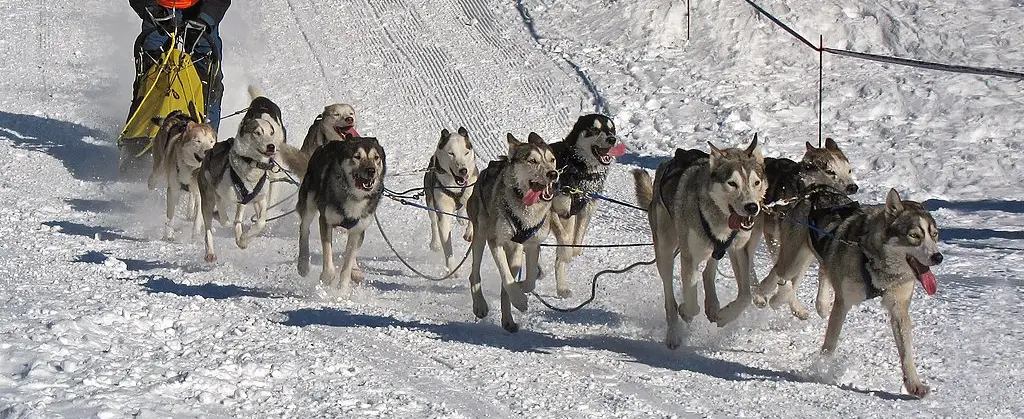 Choosing a destination when traveling with a friend
This is a continuation of the travel destination tied to this prior post – "Blog 2 – Traveling with a friend – proposing a destination". That "destination" is dog sledding. Here we explore our options.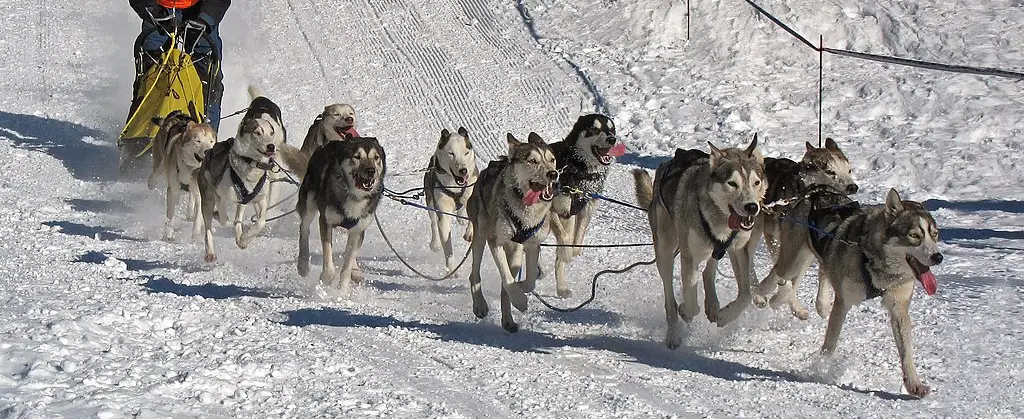 In the prior post, I organized a proposed travel-themed activity of dog sledding in the frigid north to my friend Henry and he was excited about the idea.  What I like most about Henry is that he is up for this kind of odd adventure. How many people that you know are up for going somewhere that is very much colder than where they live in the middle of the winter? After our discussion, it was up to me to get into the details based on our chat and find a location that met all of our criteria. The challenge of traveling with a friend is finding a mutually agreeable location, price, and experience that we will both enjoy. Hence this portion of travel research.  
Dog sledding – the idea was interesting.  The details… Challenging.
Criteria for selecting the travel destination for dog sledding
During our conversation, I hit Henry with a few questions to understand his take on what would make this trip great. I settled on the following criteria for the next phase of research:
To avoid big-time change impacts on our sleep schedules
A multi-day dog sledding activity, 3-4 days preferably
A common place to stay at the end of the day – no luggage moving, integrated into the experience
Sleeping in a bed in a room / no camping in the freezing cold / no outhouses for bathrooms
Where to go Dog Sledding
The prime locations for dog sledding were Canada, Alaska, Minnesota, Norway, Sweden, and Greenland.
Being located in New York and Nashville, due to the 6+ hour time change and the increased time to get there, we eliminated Norway, Sweden, and Greenland.
Now I have to pause for a moment because those foreign, more distant locations are very appealing to me. Nothing is better for me than going somewhere further off the map. When traveling with a friend, you make sacrifices. However I note that this trip is going to be freezing cold and we are focused on a single activity – dog sledding and the overall experiences will be similar. Moreover, my priority is to go with my friend, hence me throwing out some of my preferences in the spirit of making it a trip that we both enjoy. A good agreement is one where both parties are not getting their perfect trip. A good trip agreement is one where we get to spend time with each other with the backdrop being an activity. So let's go.
Canada dog sledding
Canadian dog sledding sounded great. It covers more that is on my bucket list, in addition to dog sledding and experiencing aurora borealis and getting to spend some time in Canadian parks. So initially this sounded ideal. Research revealed the most attractive multi-day activity through a Canadian park had us traveling from location to location each day AND the bathrooms were only available as outhouses.  In other words when it is -20 degrees and I wake up at 3 am and I have to pee, I need to get dressed to go outside to freeze and then take my wiener out to piss… or worse put my fragile man-butt on a freezing toilet.  No thank you.  TMI?  Yes.  But this does impact the decision. But despite our initial criteria of no outhouses, that is still a guide more than a rule. What if nobody offered lodge/tent bathrooms?
Canada Dog Mushing – best options
Snowy Owl Sled Dog Tours – Offers a genuine dog sledding experience in the Canadian Rockies
Kingmik Dog Sled Tours – offer tours in one of Canada's World Unesco Heritage Site, Banff National Park, a place I really want to explore
Alaska dog sledding
Alaska dog sledding – Famous for the Iditarod dog sledding race, had plenty of great dog sledding companies available, including some late-night experiences where we would see the aurora borealis, another item on my travel bucket list.  I searched for a multi-day overnight dog sledding company but did not find one – it doesn't mean they don't exist, it just means that I did not find them.  The dog sledding companies I did find did not offer a multi-day activity where they fully teach you to lead the dog sled team.  Also, they mostly pushed activities where you helicopter to a glacier to go dog sledding which is just more expensive for the same activity in my opinion. 
Finally, Alaska was the most expensive place to go dog sledding and the furthest flight from the continental US compared to Canada and the northernmost states.  While it did not have the hours of the time difference it also makes it more challenging to agree to go to that location with a friend. With all of that considered, So it was crossed off the list.
Alaska Dog Mushing – best options
Alaska mushing school – A small group of professional dog mushers who have raced in distances from 100 to 1000 miles, from the Iditarod to the Yukon Quest to the Kuskokwim 300 and more
Salmon Berry Dog Sledding – offers some of the best dog sledding tours in Anchorage and Talkeetna, taking you to breathtaking views like that of Mt. Denali.
Snowhook adventure guides of Alaska – Dog Sledding Tours, Snow Mobile Riding, and Helicopter Flight-seeing Tours.
Minnesota snow belt dog sledding
Minnesota snow belt – This is a freezing cold corridor of Minnesota that gets down to -50 degrees Fahrenheit, which is -45 Celsius. in the winter but we found that there were a few companies that offered dog sledding in a multi-day activity.  Leaving from a commonplace each morning, with bathrooms inside.  We would stay in a lodge where the bathrooms were indoors.
This means that our luggage would stay in one place, it means that when I go to pee in the middle of the night I won't risk frostbite. Most meals would be served from the lodge and for dinner for at least one night, we would be free to roam the local town – very cold, but doable.  There were even late night non-alcoholic drinks and a fireplace at the lodge – I figure that I will bring brandy and combine that with the hot chocolate, a lovely drink I learned about in the Galapagos.  I was happy that it was not super crazy prices given that it included everything – meals, rooms, entertainment for 4 full days and the dog sledding experience itself sounded like the experience we could be after.
I was also aware of dog sledding in Colorado and other places that were similar.  At this phase, I am looking to understand the choices enough so that I can discuss it with my travel partner.  Yes, it is important to me to have a good example to work off of at this stage but gaining the agreement that the idea looks good is of primary importance.  Then I can look for similar experiences that compare – or look to potentially upgrade to a different experience, like the Canada Park one, and agree to suffer the outhouses together. But I also want to buy in from my travel friend. I want him to think that he is part of the decision-making process so that when I propose our final trip he is emotionally in before I even open my mouth.
Minnesota dog mushing – best options
White Wilderness Dog Sledding Adventures – offers affordable hands-on dog sledding trips & vacations for families, couples, group
White Wolf Dog Sled Trips – offers dog sled mushing in Ely Minnesota on the Canadian border right in the Boundary Waters Canoe Area also known as the BWCA.
Wintergreen Dogsled Lodge – offers dog sled mushing in Ely Minnesota and claims to be the only place 100% dedicated to dog sledding
The initial decision
So the initial decision for dog sledding mid-winter is Minnesota.  As we go deeper, we will discover if this is truly the location for us or if we change our minds.  We will see.
So I briefly pinged my travel friend, Henry, on this.  He immediately chooses the one with the bathrooms in the lodge in Minnesota.  This is why we created the selection criteria in the first place.  Now we have a bit of time to play with, so I will continue to research other travel locations that are comparable but different. 
Those differences could sway our choice of destination.