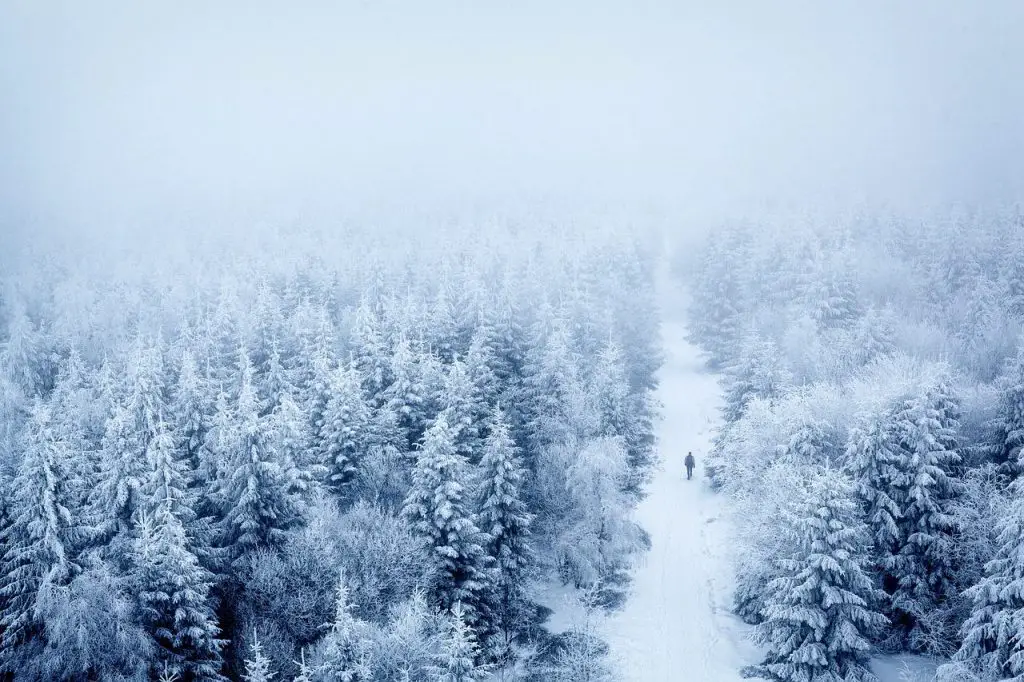 In the prior posts, I organized a proposed travel-themed activity of dog sledding in the frigid north to my friend Henry who was excited about the idea.  Then I ran through our criteria for the trip and how I organized the information that would work for us.  Now I need to settle on when to go.
This is step 3 in the process of my goal to go dog sledding.  Please catch up on (1) why I'm not going with my wife and (2) the areas we considered before mostly settling on Minnesota before settling on Wintergreen Dog Sledding
Step 3: Dog Sledding – When to go
At every dog sledding location from Minnesota, to Canada to Alaska, I was interested to learn that dog sledding adventures only ran during the months of December, January, February and March.  Given that this is April of 2022, this is a downer.  Our ideal dog sledding location right now in Minnesota.
But even in this "I just missed it" time period I can look at the positives. This gives us time and flexibility to schedule this trip for next year with low competition from other travelers.  Since it is super early we will be able to get the dates of our choice if we reserve our spots before mid-summer.  Always look at the upside.
What month to go dog sledding in Ely Minnesota
Deciding on the month turned out to be easier than expected.  Logically, I reviewed the data.  The best location for dog sledding in Minnesota is "Ely, Minnesota" – referred to as the snow belt.  We were concerned that we'd be freezing our bippy's off the entire time. So of course we did the one thing that mattered most.  Checked the average temperatures by month in Ely Minnesota.
December – Highs 22° F / -5.5° C || Lows 5° F / -15° C
January  – Highs 17° F / -8.3° C || Lows -4° F / -20° C
February  – Highs 23° F / -5 ° C || Lows 0° F / -18° C
March  – Highs 37° F / 3° C || Lows 12° F / -11° C
March was the natural decision.  It has the highest temperatures of the season and better yet, both of our office workloads tend to start getting lighter in March.  Unfortunately, we also learned that the trips go out in March "weather permitting". Which essentially means "if there is snow on the ground" and that for the confidence we should go early in the month.  This means that the ideal time to schedule would be early to mid-March but who wants to wait that long?
Agreeing on a month to go
Conversely, I pitched December to my friend.  In terms of life December actually works best for me.  Work slows down around the holidays till New Years day, there are days off built into my calendar… and honestly, I don't mind being a day late for Christmas at my in-laws – My wife's father is a doll though, can't wait to join them.
In terms of work, December was a bad time for Henry.  January and February was bad time for me.  So we both said, "March it is!".  To avoid the lack of snow we are pushing for a dog sledding tip in early to mid-March.
In this brief amount of time, we chatted about what we wanted and outlined our criteria for going.  Then set out to eliminate options.  Since we were focused on a single activity, dog sledding, that made it easier.  Our goal of a short trip helped us to eliminate options that required more time to get to.  And finally, in choosing the region that we would go to and when to go, the decision leveraged our desire to not actually freeze ourselves and to focus on a positive multi-day experience. One that included time for us to sit and chat in the evenings on-site of the dog sledding company.
Going somewhere with a friend instead of just visiting them
The great thing is that this all began as an opportunity to "go somewhere" with a friend. As opposed to just going to meet them at their home and hang around for a few days. In my opinion, this is much better. When you visit someone in the city or town that they live in, for them it can be kind of boring. And for you as a visitor, you can be unsure of how much your friend appreciates you being there.
The idea of getting out and doing something a bit alternative was a bit of a risk. But the risk paid off since we both were interested in it. It's a bucket list trip. It is an experience that we won't forget. It is something that we both actually want to do.
Dog sledding turned out to be a pretty fast trip to plan out so far.  It's one of the few times where I agree that we need to go on a "tour" like situation.  A situation where we are essentially told what to do when and rarely have the ability to change our minds about what activity we will do next.  Having focused our trip on a single activity with time to hang out together really limited the options and had us focusing on the experience.  
Next steps for dog sledding
Personally, I am shocked that we were able to settle on this trip so quickly.  Now I only need to (1) set the dates and book it with the lodge (2) book my flight – most likely a day early to ensure snow doesn't ruin my fun (3) sort out what to pack.
I'm totally excited about it.
Only…  I'm still scared of being too cold.