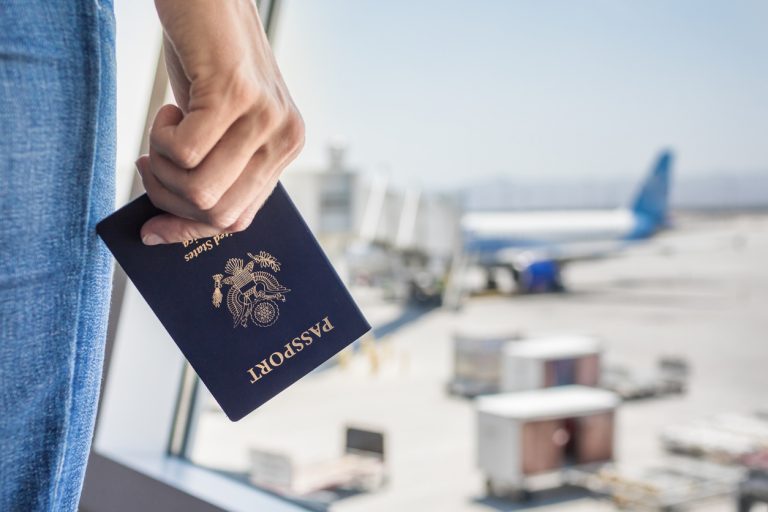 It's an emergency, You need to travel to a foreign country immediately if no sooner. You can get a passport very fast if you qualify but it's going to take some work on your end. This page is for US passports specifically.
Getting a passport fast – Evaluating if you have an official "emergency"
If you are already in another country, go directly to your embassy. They will help you get a new passport so that you can travel back home.
If you are not abroad, to get an expedited, fast passport, you must have a life or death emergency and your flight must take off in less than 3 days.
If there is not a life or death situation or if you have more time to work with, congratulations. You have a better chance to get it but this article is not for you. Instead head directly to your regional passport agency in person and work with them.
Be aware.  There are many "services" that claim to help with this.  Don't use them. Instead, to get your passport fast work directly with the US Travel Agency .  It should be you and them with nobody in between who can slow things down.  Now roll up your sleeves and let's get to work!
Is this trip really a life or death situation? Can I get a passport now?
The official definitions and actions required on your part are technical and you must be ready to prove your case to get your expedited passport. 
To qualify for an expedited emergency passport, the following must be organized and true:
"Life of Death" – Your immediate family member has died, is dying or has a life threatening illness or injury

This does not include: Traveling for your own medical care

"Immediate Family Members" – The "life or death" event must be happening to you parents, siblings, grandparents, your child, husband/wife or legal guardian.

Unfortunately Not: Aunts, Uncles, Cousins, Mother-like figures, best friends.

"You have an Appointment" and your "appointment confirmation number" – You must call the US travel agency and make an appointment before you arrive at their office.

Make an appointment

If it is Monday through Friday from 8am to 8pm EST call 877-487-2778
After 8pm EST Monday through Friday, Saturdays, Sundays, or over a federal holiday call 202-647-4000

"You have Proof" – You must provide documentation showing your flight and a separate document on the emergency

A copy of your flight itinerary
Accepted emergency documentation: Death certificate, statement from a mortuary, letter from the hospital (on hospital/clinic letterhead, signed by the doctor/medical professional, explaining your relative's medical condition)

Translated documents: The document must be in English or translated into English by a professional translator

"You have the regular passport requirements"

A complete the application
A passport photo – Make this at most CVS's, Walgreens, UPS stores, or a local photo store.  It must follow these  passport photo guidelines
A Government ID – Driver's license is most common.  Also accepted are birth certificates, expired passports, certificate of naturalization or certificate of citizenship
Roughly $160 for the passport, check the fee calculator beforehand
Now that you know what is needed. Get your documents, organize your paperwork before your passport appointment.
Locate passport agencies by US state
Details on getting a passport in an emergency
General passport info from US Gov