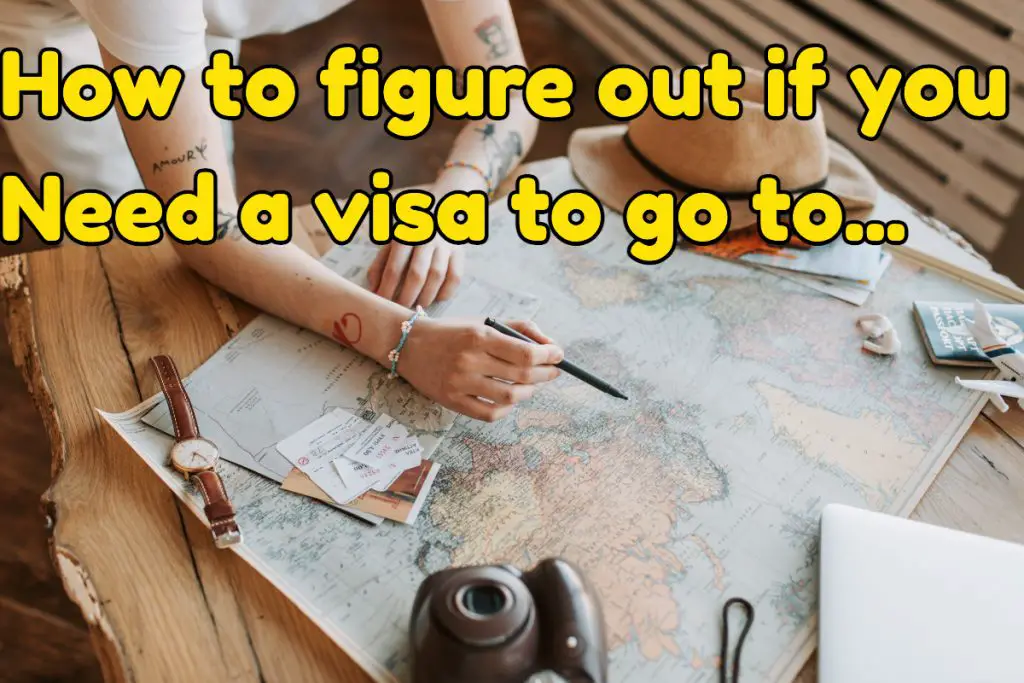 Step 1 – Do you actually even need a visa?
Determine whether you need a visa you need to determine if the country that you are traveling to requires it from people from your country. Many countries will allow people in without a visa entirely or without a visa for up to 90 days. For example, if you're from the United States if you go to anywhere in Europe for a temporary period of time, you will not need a visa.
Your government will help you to determine what you need, for example, U.S. Department of State is an excellent resource for American citizens and naturally includes information on both entry and exit visa requirements by country. Some more examples of excellent resources are those for Canada and the United Kingdom, the point is that your home country likely offers similar information
Step 2 – Confirm visa information with another country
Now that you have your government's opinion since we are in the information age, go to the website of the country that you're visiting to find visa requirements. If their website lacks the ability to read it in your language, you have 2 options. First look up "country embassy in the USA" on google. If you can find the embassy of the country in the United States (for example) the embassy's website will have the details that you need and most often provide them in English.
Step 3 – Getting the visa
If you learn that you do need a visa before you arrive in the country, you need to get organized. In my experience, most visas require time before you can obtain them and you will likely need to go to the nearest embassy in order to arrange it.
For example, getting a visa for China took about 2 months and required me to go to their embassy in NYC twice. India requires a visa, but they offer the ability to get one type of tourist visa online which requires about 5-6 days of processing. So if you need a visa "now" you may be too late. Other places in the world offer "visa on arrival", like Australia and Papua New Guinea for Americans.
Oh No! What happens if I arrive in a country without a visa?
While I have yet to have this terrible experience, I have heard stories from friends.
At its core, the answer is that you are supposed to be deported at your own financial cost. This means that you will be taken aside at the passport desk and brought to a room. Your passport will be confiscated from you until you leave and you will be questioned. You will be fined. You will be financially responsible for your deportation flight back home or to another friendly country and you will likely be escorted onto the next plane home.
There are some stories about how the country decided to be nice and let the person stay, but those are rare at best and not likely.
All this to say, if you don't have a visa. Go get one.
Now that you have the motivation to get that visa, let me help you prepare to pass through TSA security or check out other Travel Tips