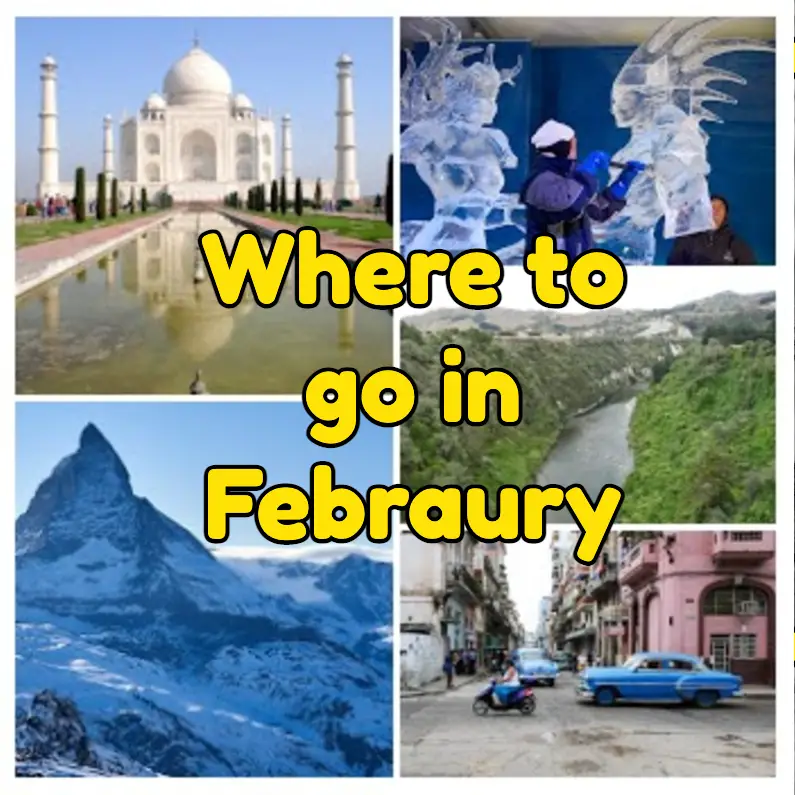 If you're able to, February is an excellent time of year to travel because all of the typical winter holiday travelers have gone home so you'll have fewer people to contend with and everything will be cheaper. Moreover, winter is in full force, so if you're traveling it's likely that you'll go somewhere warm, or perhaps you the thrills of skiing, dog sledding, snowboarding, or northern lights are in your sights.
The recommendations below are intended to give you ideas on where to go in February. The hope is that this set of ideas inspires you to travel somewhere that you will enjoy.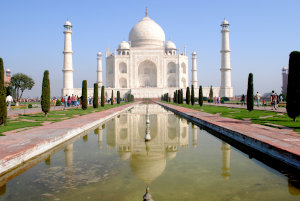 Agra, India
Why go in February? Warm dry weather. The big monsoon-like rains has not yet started in this region. Average temperatures are excellent – 77 F / 25 C.
Aside from the classic Taj Mahal, there is the amazing red fort, and the Tomb of Itimad-ud-Daulah or you could just admit that the Taj Mahal is the only thing you need to see.
Havana, Cuba
February is the driest, least humid month of the year full of sunny days yet cooled by the northerly winds. Average temperatures are 72 F / 22 C.
You can get in by going to Mexico before going to Cuba. Vintage cars, grand buildings like Catedral de San Cristobal, Palacio de Los Capitanes Generales. El Capitolio, the hall of lost steps,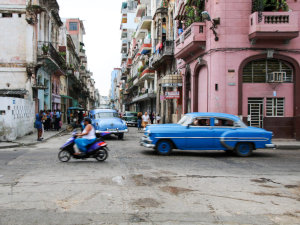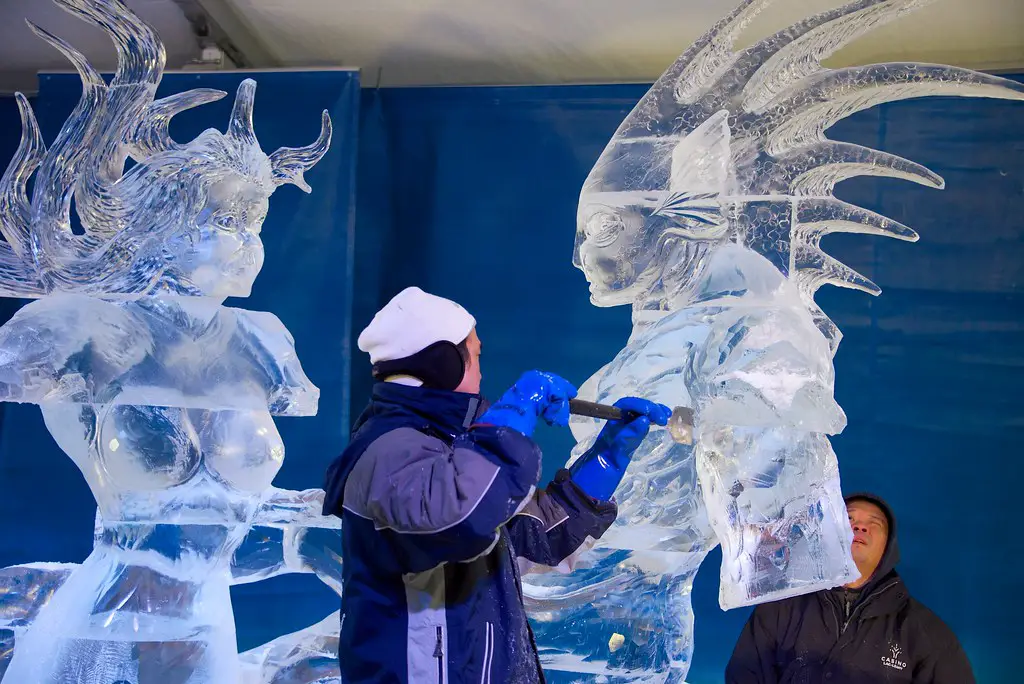 Ottawa, Canada – The "Winterlude" event lasts 2 weeks in February. The temperatures in February may be cold with averages of 16 F / -9 C, but the Winterlude event has people carving ice into ice sculptures, outdoor bands, and dogsled rides. If you prefer to be Indoors there are tons of excellent Museums.
In the ByWard neighborhood, there is an amazing food market where you can eat maple-flavored chocolate, and local cheese and enjoy that warming hot chocolate.
Ely, Minnesota
Did someone say dog sledding? Ely Minnesota is along the Snowbelt hitting extremely low temperatures, in the -40 F range. Don't let that scare you away because averages in February are 23° F / -5° C.
You go to Ely Minnesota to go dog sledding, just like I will!. It's an adventure trip so dress warm! Alternatively, you can be a snow bunny and hang in the lodge, go jumping into the frozen lake, snowshoeing or just play with those snow dogs, aren't they cute?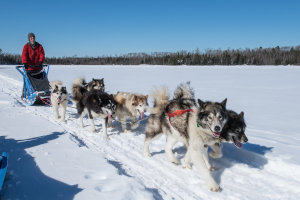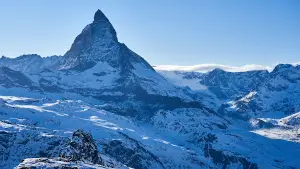 Skiing, Snowboarding Destinations
Ex: Zermatt, Switzerland or Colorado
Of course, this is a cold trip! It's a great time for natural powder snow and if you're going to take true advantage of the weather February is the time of year to go.
Go to Zermatt, Switzerland to face the Matterhorn, pictured to the left!
Angor Wat, Cambodia
The average temperature in February at 81 F / 27 C and the sky is most often an unobstructed blue at this time of year.
The Angor Wat temple is one of the treasures of the world but it is not the only unique temple in the area. In fact, there are hundreds of temples in this giant Angkor Archaeological Park which spans more than 620 miles (1000 km).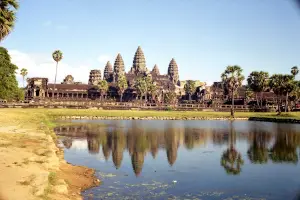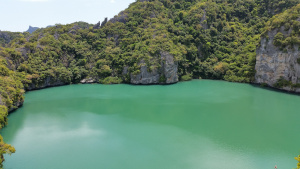 Thailand, My Ko Ang Thong National Park
With average temperatures in February being 81 F / 27 C the weather is warm weather and the seas are calm.
Among the 42 islands in this area, this is an ideal place to go boating or even snorkeling.
If hiking is more your thing then be sure to visit Ko Mae Ko, a mountain hike that leads to an amazing lookout over "Thale Noi", a hidden saltwater lake.
North Island, New Zealand
Average temperatures in February are in the 80 F / 27 C range. February offers reliable, low-rain summer weather.
It is full of forest trails to explore, unspoiled beaches to lay out on, volcanoes to hike or avoid, geysers, and the Maori Tribe! I could write about the rolling farmlands and sparkling rivers but New Zealand is beautiful, rent a car to properly explore the island.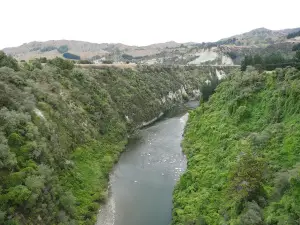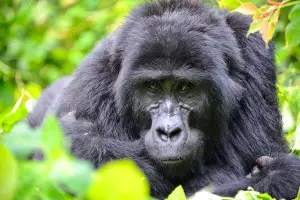 Uganda, Africa
Average temperatures in February are 75 F / 24 C.
This destination is for the more adventurous. In February, the forest canopy thins out since this is the dry season, which makes spotting Gorillas that much easier.
If the idea of being in front of a Gorilla is scary, then build up to it by visiting other national parks and getting up close and personal to other smaller animals first.
Antarctica
Average February temperatures are balmy, sitting at 34 F / 1 C. It's summer in Antarctica, which is the only time when you can navigate through the icebergs and vast expanses of polar ice.
Penguin babies are making an appearance at this time. For the most part, Antarctica is the most untouched destination aside from global warming. You can see humpback whales, blue whales, fur seals, penguins, and more. And finally, cross that pesky "last continent" that you haven't been to.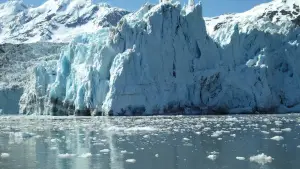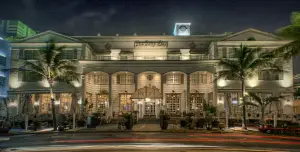 Miami
February temperatures are in the sweet spot – 75 F / 24 C.
Enjoy the Art deco architecture, huge nightlife scenes, art, and of course, the people-watching! Be sure to take a walking tour, which can also double as a bar hopping tour, and check out the "Little Havana" area.
Rio De Janeiro
The February temperatures are 86 F / 30 C.
What makes this the perfect time of year to visit Rio? Carnival! Carnival takes place in February and the city essentially shuts down to party with fantastic costumes and amazing spirit.
If you wake up and decide that you don't want to party today, then get a tour through the jungle, or just enjoy the classic architecture.