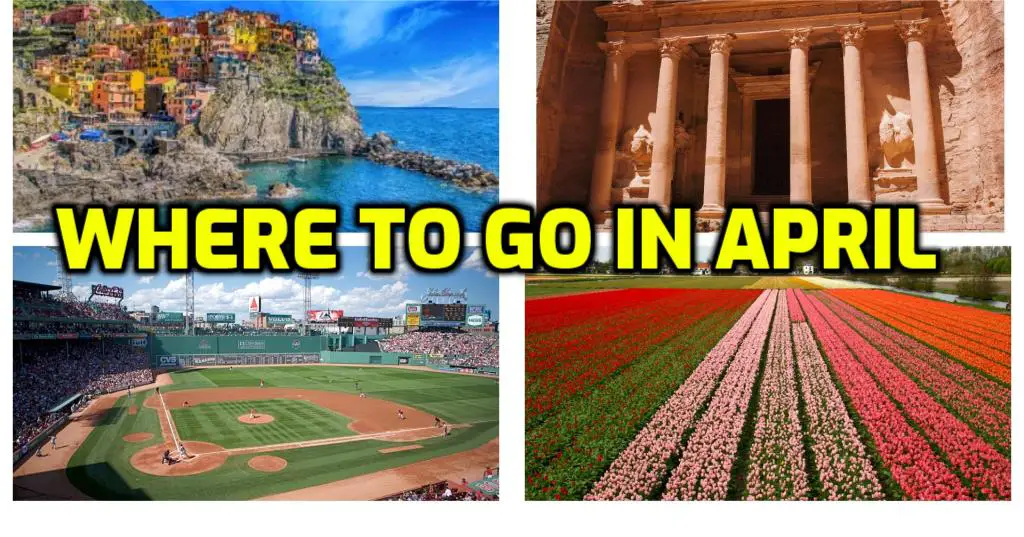 April is a great time of year to travel. While the kids are still in school if you don't yet have children then it's a perfect time to get out of town. April is spring in many parts of the world which can bring extra beautiful scenes while you simply walk or ride around. But where to go in April? Here are 9 options that will get you thinking about the perfect place to get away to.
These ideas are meant to inspire you, and not intended to be an exhaustive list! So get those ideas flowing and let us know where you decided to go in the comments.
Thinking about traveling in a different month, we have you covered for each month that you want to travel.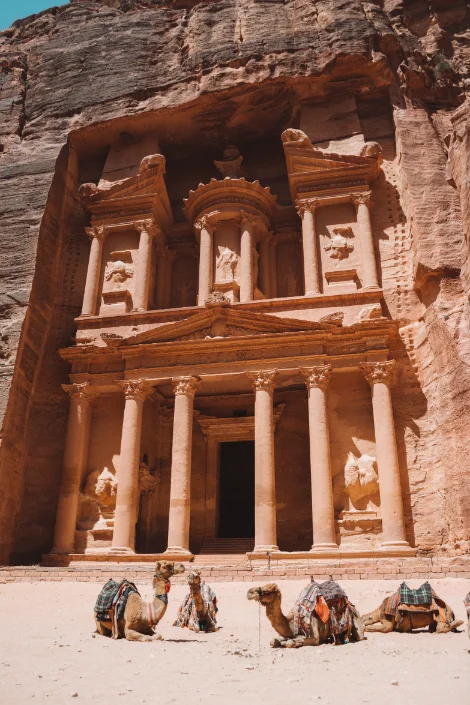 Petra, Jordan
So, you want to live out the finale to the 3rd Indiana Jones movie? No? Well, Petra is a Unesco world heritage site within Jordan. This time of year brings cooler temperatures (71 F / 22 C), for a desert, and the general region hosts a ton of wildflowers. Petra is also referred to as "Rose City" due to the pinkish-red color of its rocks. Inside Petra is a monastery and you can climb up to "the high place of sacrifice", which provides you with an amazing view of the city.
Samarkand, Uzbekistan
April is the perfect time to visit Samarkand. The temperatures are near perfect hitting 72 F / 22 C, which is a perfect time to come – before the extreme heat of the summer and before the sandstorms set in. Coming here will be a culture trip where you can see amazing blue-tiled mosques, beautifully decorated mausoleums, and madrassahs shimmering in the sun. Samarkand was a stop along the ancient silk road.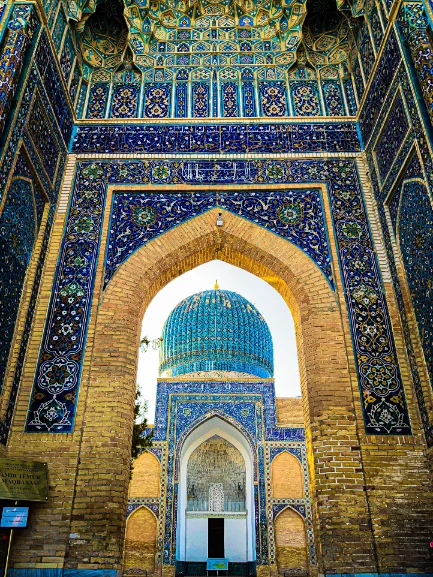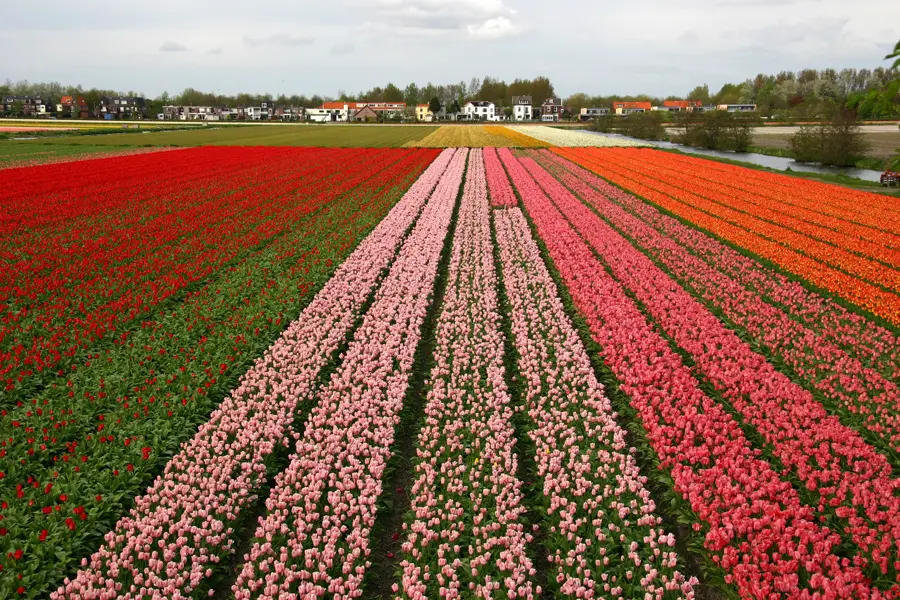 Bollenstreek, The Netherlands
It's still cool in Bollenstreek (55 F / 13 C), but don your spring coats because you don't want to miss this! Some consider this area the world's greatest flower spectacle, with many rows of tulips, daffodils and hyacinths everywhere you look. April is the peak season for flowers. If you go, book the The "Garden of Lisse" / "Keukenhof" before you come. It's likely the best place to see curated flower-filled beauty in the town.
Kyoto, Japan
April is a wonderful time to be in Japan. The temperatures get to 68 F / 20 C and it is peak Cherry Blossom season! Cherry blossoms are bright pink flowers that grow on cherry blossom trees and remain there for about 2 weeks before falling to the ground. Kyoto is filled with many amazing things to see and do, and the cherry blossoms make a perfect backdrop. If you do go this far, then perhaps you'll go a bit further to Yoshino. Yoshino hosts mountains of cherry blossom trees and it is a sight you won't soon forget.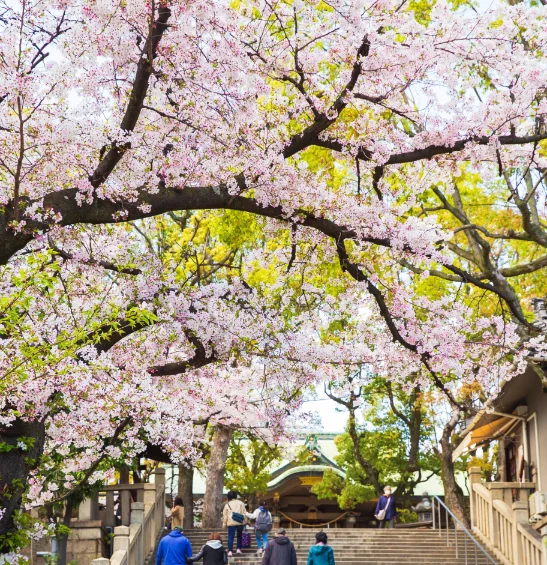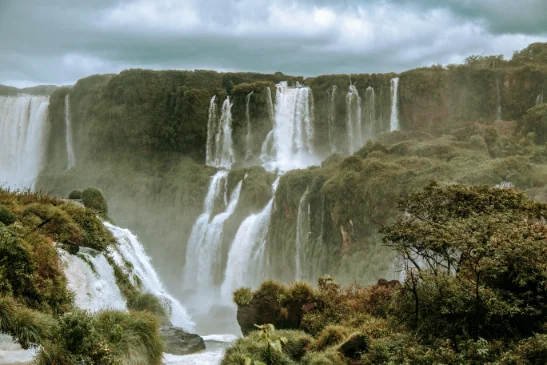 Iguacu falls, Argentina
Deep in the Amazon, on the border of Argentina and Columbia is Iguazu falls, a set of waterfalls considered the 3rd greatest in the world (behind Victoria and Niagra). Still, it has the best and most natural tourist experience of them all. At this time of year, the waterfalls are swollen from the summer rainfall and temperatures are mild (64 F / 18 C).
Istanbul, Turkey
– 61 F / 16 C. Before the summer crowds arrive and before the heat settles in. Tulip festival – millions naturally sprout, Sokak Festivali – live music, sports, and street food during a 3-day festival, International Istanbul Film Festival.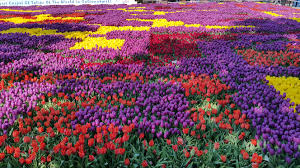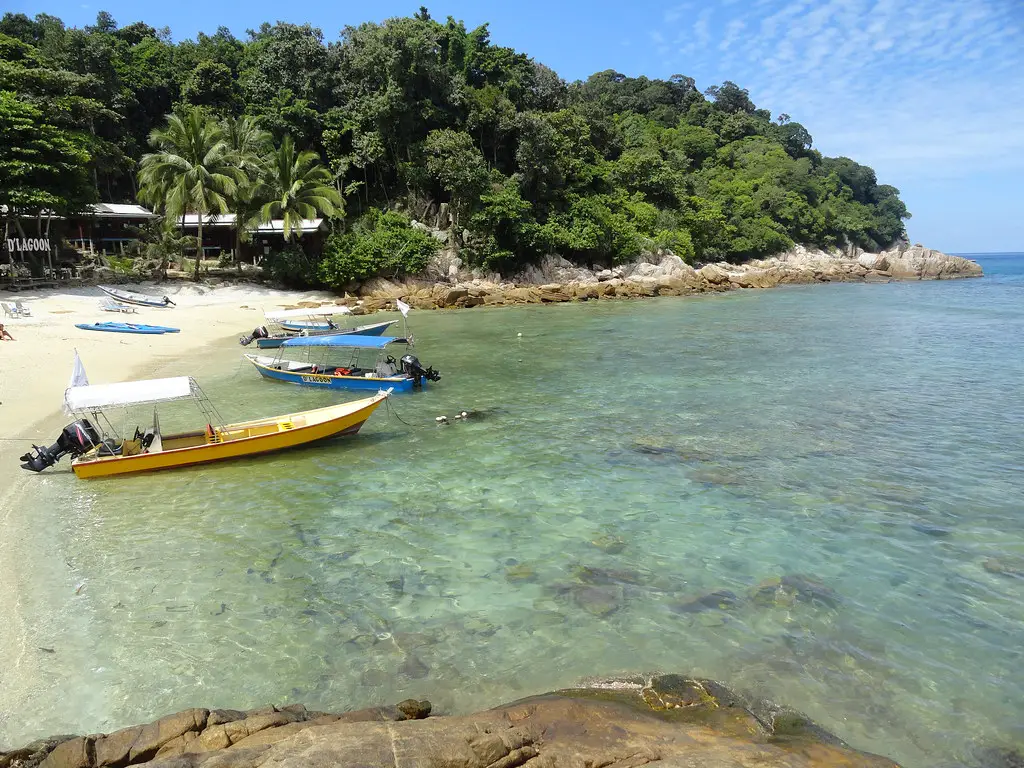 Perhentian Islands
It's still warm at Perhanetian Islands (88 F / 31 C), but the warm weather is welcome when you're enjoying the fantastic scenery around you and dipping your feet into the cool ocean water. This is an excellent place to just relax, however, you still have the ability to explore the lush rain forests, snorkel among the coral reefs or scuba dive in deeper waters.
Amalfi Coast, Italy
When the temperatures start warming up (61 F / 16 C) the cute villages of the Amalfi Coast start to get active again. You can't come to Italy without planning to eat! Culinary delights such as Delizie al Limone, Fresh seafood, and Limoncello await you among the fantastic scenery of wherever you find yourself.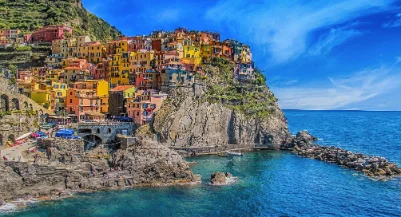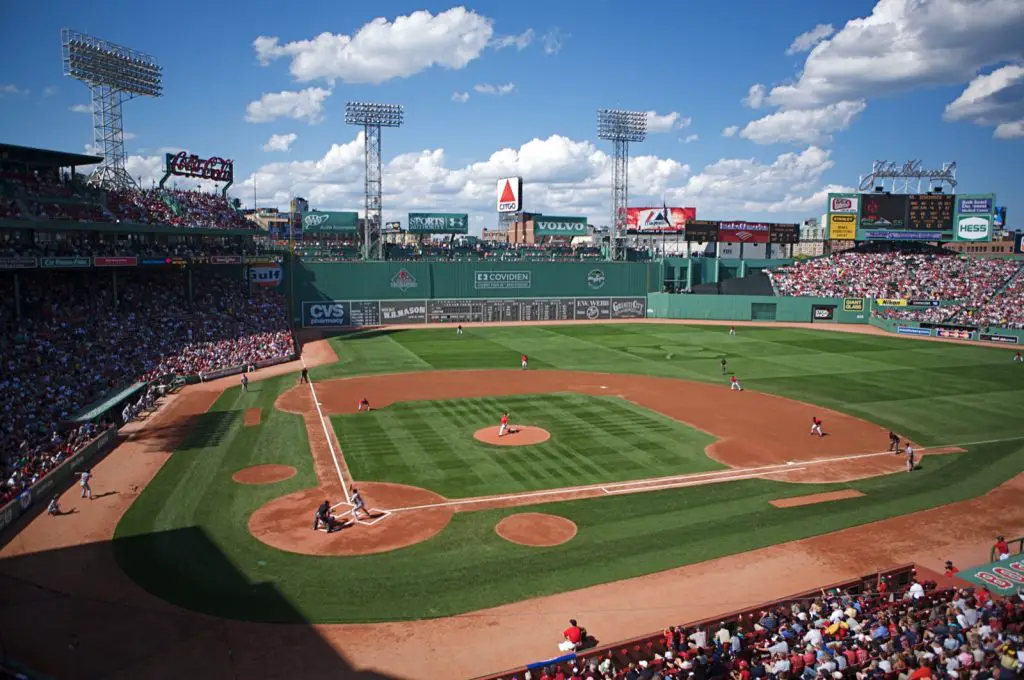 Boston, United States
Speaking of warming up, Boston is a great place to visit in April with mild temperatures (63 F / 17 C) and a great historical town to explore. In April, the baseball season starts – which Boston is well known for with Fenway Stadium, the Boston marathon and both basketball and ice hockey games are available. Join one of these games live to become part of the crowd and make a stop at the famous Mike's pastries for an amazing cannoli.