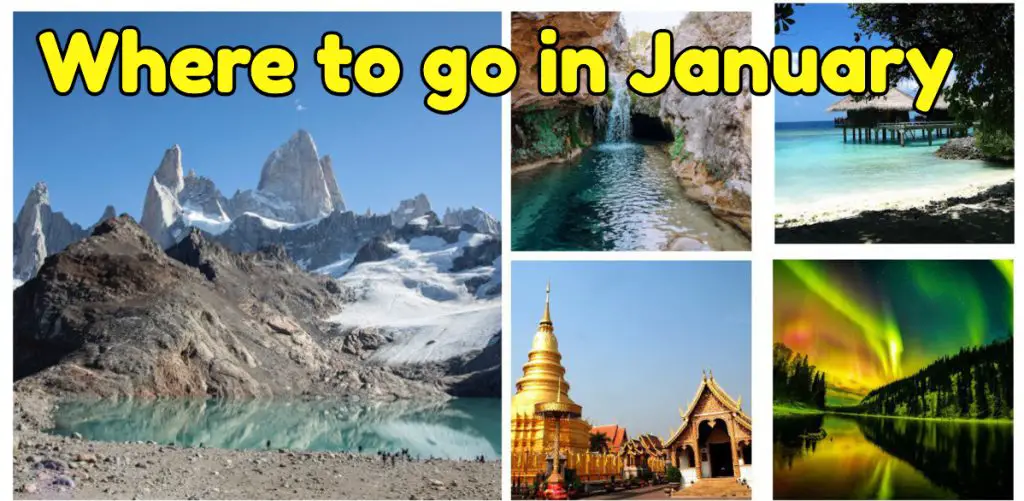 Thinking about traveling in January? Here are a couple of great adventurous places that will be a perfect fit for your January trip. The few places listed below are intended to give you a taste of ideal places to go on vacation in January but it is not an exhaustive list.
Jackson Hole Wyoming in January
If you ski, snowboard or enjoy any winter activity including being a lodge-based snow bunny sipping your hot chocolate with brandy Jackson Hole Wyoming is the perfect place to go. Alternatively, you can find snowshoeing, dogsledding, snowmobiles, and ice skating.
In January, Jackson Hole offers tons of fresh powdery snow filling its mountains making it a prime location for skiers and snowboarders of any skill level. The slopes span two mountains, each sitting in the middle of the scenic Grand Tetons.
Common alternatives for January are Vail or Aspen.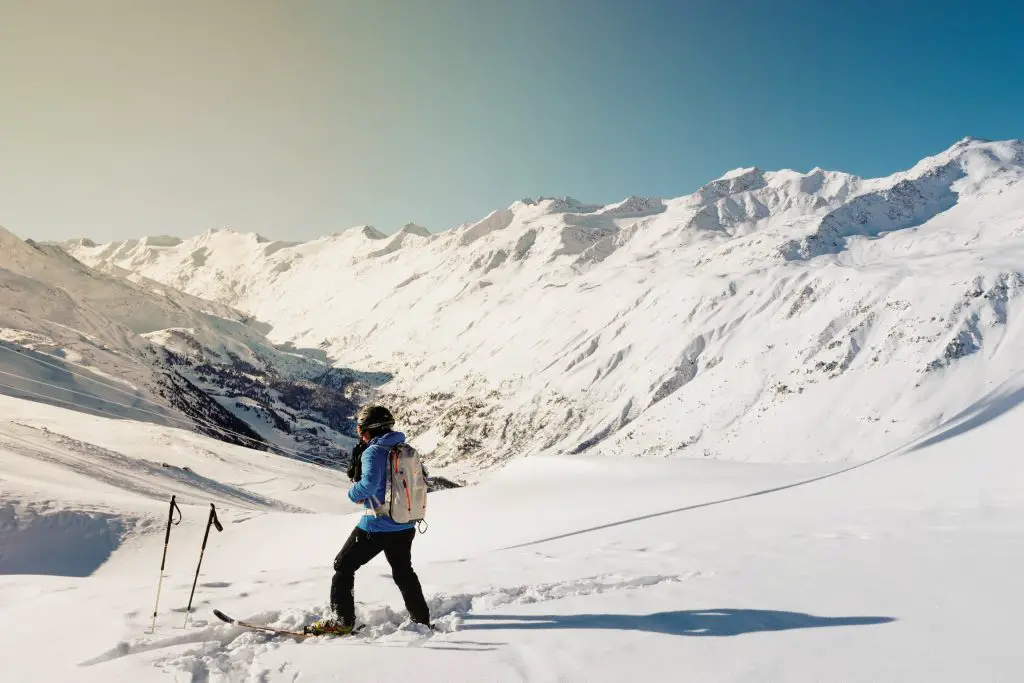 The Maldives in January
Whether your idea of a vacation is to just kick back on a beach or to be a bit more adventurous and go scuba diving in the famous magical underwater gardens the Maldives could be great for January. Experience the white sand beaches, dolphin watching, surfing, standing-up paddle boarding, and spas.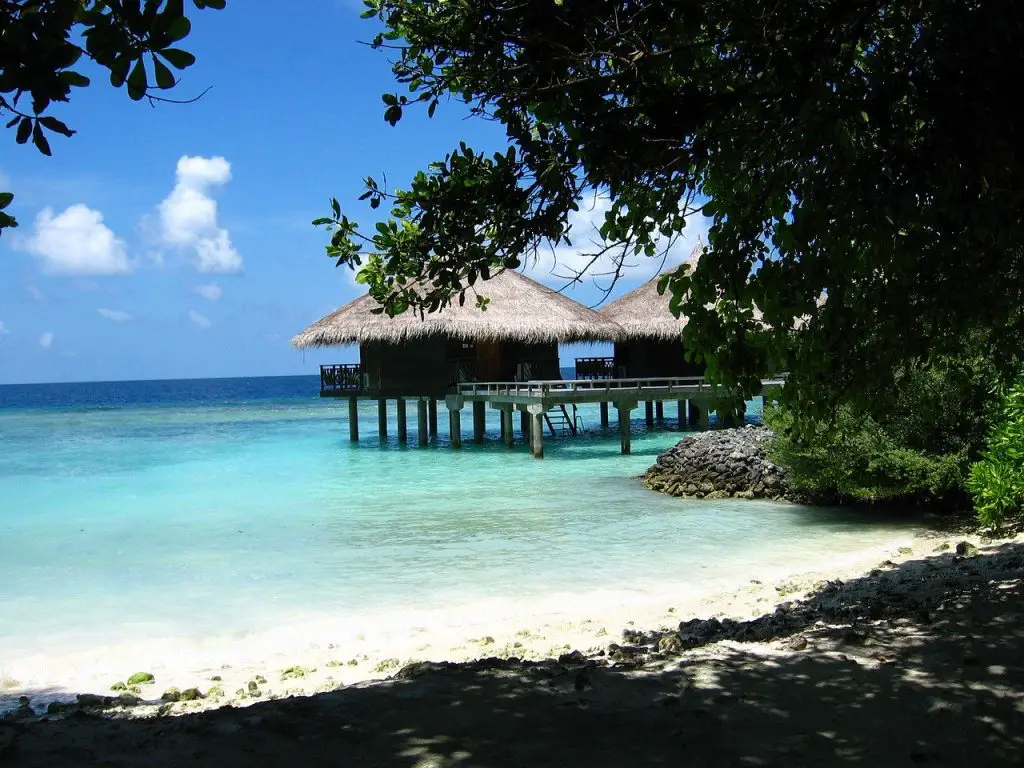 The Maldives has tons of amazing places to stay as well. This is where you see photos of bungalows that appear to be at the end of a dock, like this one.
In January in the Maldives, you can expect very little rain with warm, humid weather. At this time of year, there is a cool sea breeze to offset the humidity.
Common alternatives are El Gouna Egypt and the Cayes of Belize
Bangkok Thailand in January
Bangkok is known for being particularly hot, humid, and generally uncomfortable for the bulk of the year. However, in January Bangkok is relatively dry with a lower daily temperature reaching highs of about 90 degrees Fahrenheit or 32 degrees Celsius.
In Bangkok, you can expect a cultural experience by visiting the Grand Palace and visiting various Buddhas and temples across the city. In Bangkok, there are incense offerings at each Buddha, the beauty of the vastly different temples scattered across the city, and the opportunity to go out of town to see floating markets, stilt houses, and elephants.
Common alternatives are Agra India and the surrounding areas of India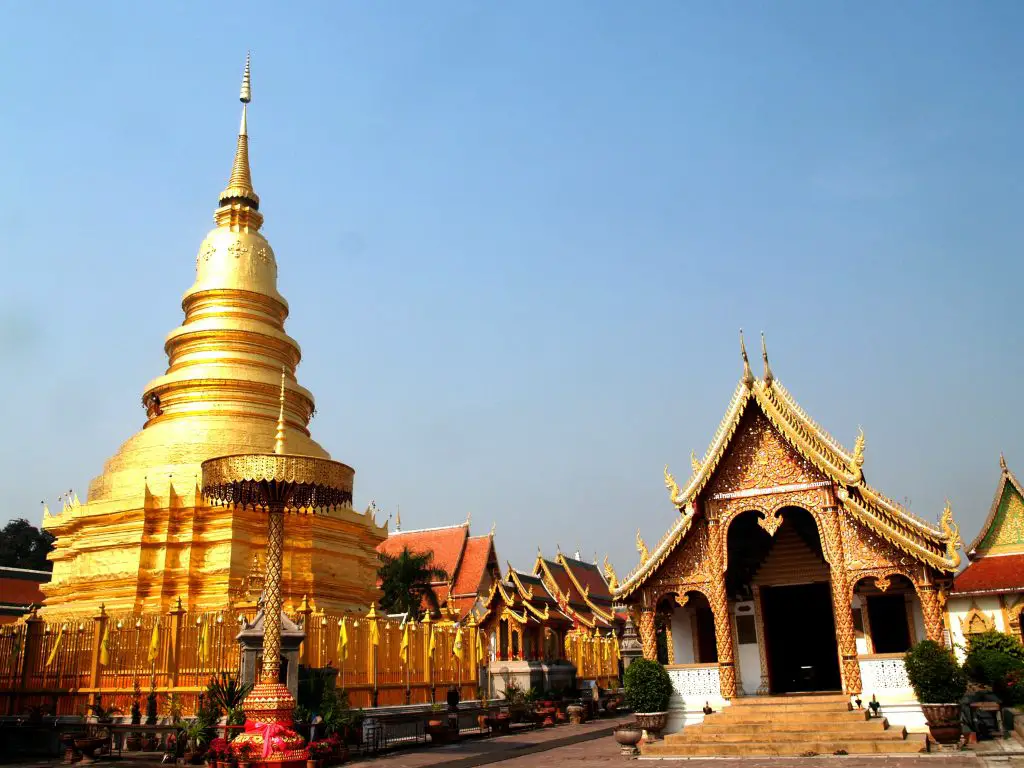 Jamaica in January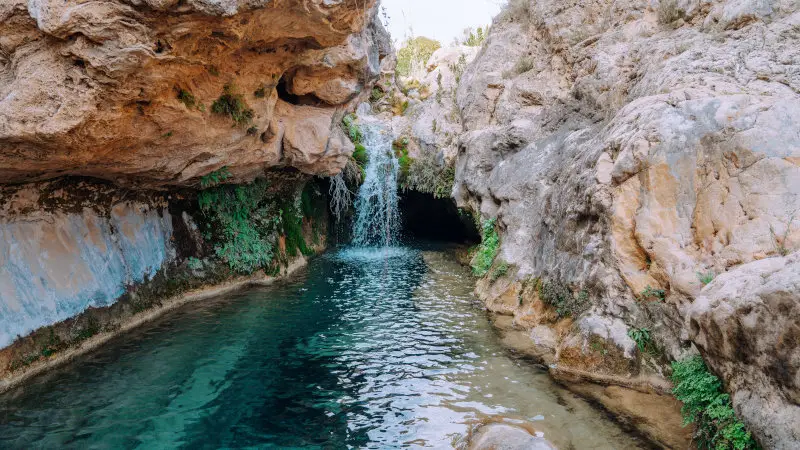 Jamaica is at its coldest in January, hitting temperatures of about 82-82 degrees Fahrenheit, about 28/29 degrees Celsius. Jamaica is great because of the mix of culture, local cuisine, amazing beaches, and of course the scenery. On the island, you can hike up a waterfall, travel on a bamboo raft down the river, or get up close to wild manatees.
Common alternatives are Costa Rica and Belize
Costa Rica in January
Costa Rica is beautiful in January with temperatures reaching the mid-80s or low 90s Fahrenheit (30-32 degree Celsius) each day.
Costa Rica is a great place to experience a myriad of Central American topics. For the adventurous, there is the jungle, full of interesting animals for us to find including macaws, sloths, and white water rapids. You can walk through the jungle or walk above the jungle among the walkways through the trees. You can horseback ride, zip line, ATV.
If you instead want beach activities, Costa Rica is full of those as well. Surfing, snorkeling, scuba diving, fishing, golf, stand-up paddle boarding, you get the idea. There is literally something for everyone in Costa Rica and January is a great time to be there.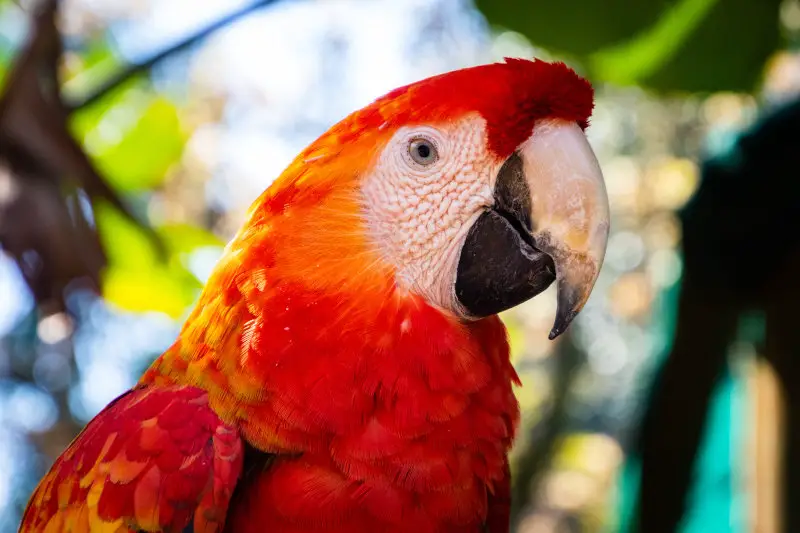 Patagonia in January
Patagonia in January is warm but nice for the area. Daily temperatures can range between 66 degrees and 90 degrees Fahrenheit (19-32 Celsius) which means if you're going on a hike, go early and at night everything will cool off.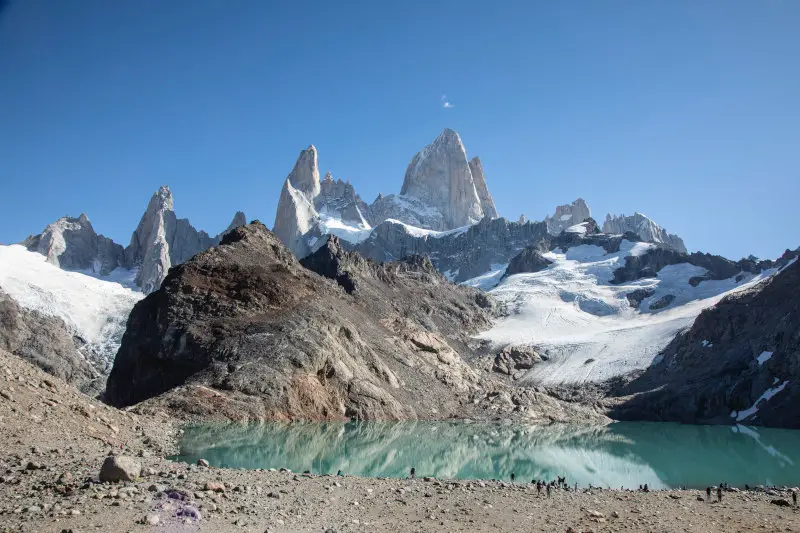 There is so much to see in Patagonia and this time of year is great for exploring. There are glaciers to see and at this time of year, it is not uncommon to see a huge chunk of the glacier fall off into the ocean. There are lots of national parks to explore that have some of the world's most amazing landscapes, and wildlife with lots of hiking trails. Lesser known about this region is the cultural, indigenous people that you have the opportunity to meet along the way alongside the still active cowboys in the region.
Kilimanjaro Tanzania in January
For those adventurous souls, January in Kilimanjaro is an ideal time to go. The wet season on the plains ends before January, and temperatures aren't too bad. The temperatures range from 50 to 84 degrees Fahrenheit (10 – 29 degrees Celsius).
Kilimanjaro is not for the faint of heart. The thing to do here is a hike to the top of the mountain after having traveled to Tanzania. When you land you are greeted by savannas of wild giraffes, zebras, and gazelles you can take some time to take a safari and see them up close. The hike itself you can do by yourself, but it is highly recommended to join a guide. As you trek up the mountain you can periodically see the view of the savannas below, until you finally reach the top and get that amazing view that you dreamed of.
The hike itself, I am told, is not that difficult as it is a gradual slope even though it is a long one. The temperatures drop as you go up making it colder with each step.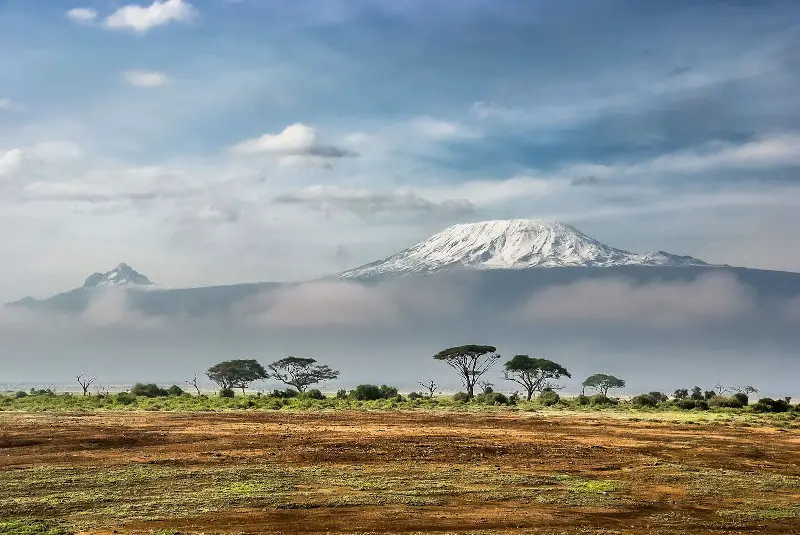 The Northern Lights
The final January location is simply anywhere that you can experience the northern lights – the aurora borealis.
You have lots of options here. I'll discuss each just a bit.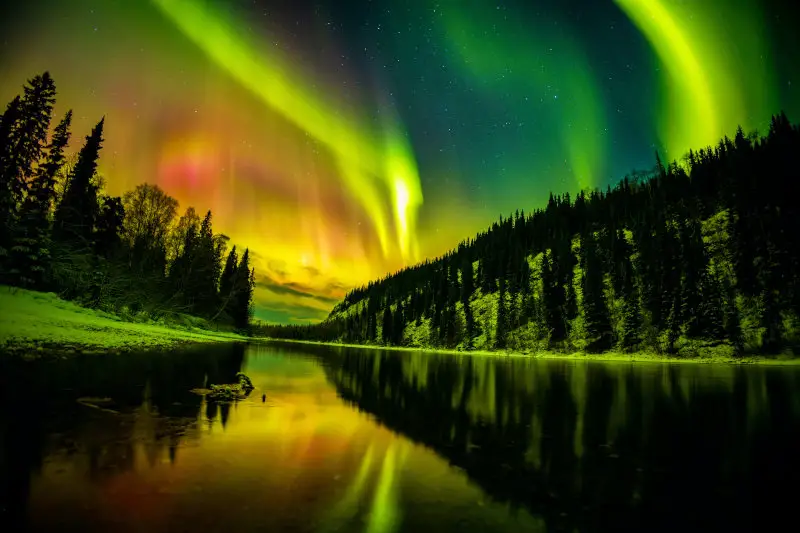 Option 1: You can go to Iceland! Iceland is an amazing place with the main city of Reykjavik. Reykjavik is known to be fairly cloudy in January, but traveling just a bit outside of the city and the northern lights become clear. Reykjavik also has a ton of amazing natural wonders, so despite the cold location you can drive through Iceland and see amazing scenery or sit in a natural thermal hot bath amongst the snow.
Option 2: Norway. One city to note is Tromsø. Interestingly Tromso is high enough in latitude that the sun does not rise from late November to January, which makes it even more ideal to see the aurora borealis. But it also means that it is cold! In Tromso you can also experience reindeer, dog sledding, whale watching, and Sámi camp.
Option 3: Fairbanks Alaska. They also offer an aurora ice museum, reindeer walking, dog sledding, ice fishing, and many other fun cold activities.
Option 4: Whitehorse Canada. In addition to northern lights you can go dogsledding, and snowmobiling, visit the hot pools, and visit the Yukon interpretive center
Wherever you decide to go in January, have fun!